2011 has been quite a year here at Modative. After utilizing our "be cheap" and "start and stay small" philosophy to get through the tough architecture/real estate market of the last few years, 2011 has required us to make a change.
After an increase in projects this year, we found ourselves very busy and in need of some help. While exciting, the thought of expanding was a bit unnerving, because while Modative is a business, it's also a bit like a family. The three Modative principals have known each other for over 15 years. This level of trust allows for complete honesty amongst the group - a key ingredient to design and business success.
So, when the time came to expand, we decided against a big search, but rather to keep the "family" connection going by bringing on Christian's wife, Krystal Návar. Krystal's well-rounded architecture experience fit well with our needs. Besides, Krystal already felt like part of the Modative team. She has shot photos of our projects and has been our blog editor since its' inception. Nothing has been posted on this blog without her prior review. While she will continue in this editorial role, I'm happy to announce that Krystal will also be authoring blog posts starting immediately. Since she's a better writer than the rest of us combined, we're excited to have her help on the blog.
We thought a great intro post would be for Krystal to document the design process of a new single family residence we've been working on since her arrival here about a month ago. This blog post will be up later this week. In the meantime, feel free to check out Krystal's profile on our website.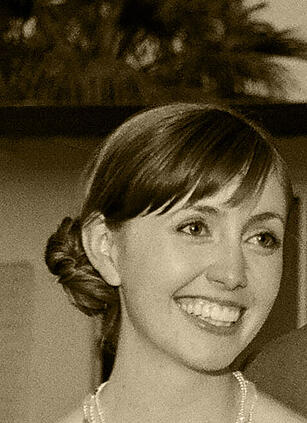 Welcome to the team Krystal!