If you've been following along with us here over the last few weeks, you've surely noticed that we've been bashing open architecture competitions and even suggesting alternatives to these time wasters.
So you may find it a bit hypocritical that today I'm announcing that we won a competition. That is, until you note the following differences between this competition and a typical open architecture competition.

Not Just an Architecture Competition

The competition we entered was through the Urban Land Institute (ULI) to develop housing for the chronically homeless. As I posted back in April, it was a team development competition consisting of other young real estate and social work professionals. Architecture was only a piece of the proposal. Our team had to find a property, create a program, design a project, determine the services offered, and develop a detailed pro forma of how the project would be financed. The process simulated a real project compressed into six weeks.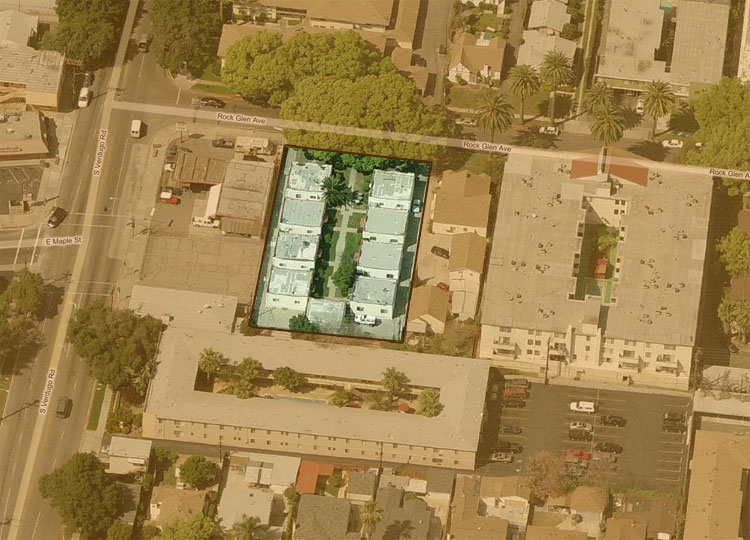 The site we selected in Glendale.
The Competition Wasn't Open

Our team had to apply in order to get accepted to participate. There were only five teams competing.

We even got to make our own cool logo. We were called Team HETED (Homeless Empowerment Through Efficient Development)
Collaboration

Each team was assigned a city to work with in Los Angeles County: Pasadena, Whittier, East Dominguez Hills, Long Beach and our sponsor city, Glendale. We also worked closely with homeless non-profit advocates and developers, Path Achieve Glendale and Path Ventures. The city and these organizations acted like our clients. By working with them we got to make real connections. Connections that could lead to future work.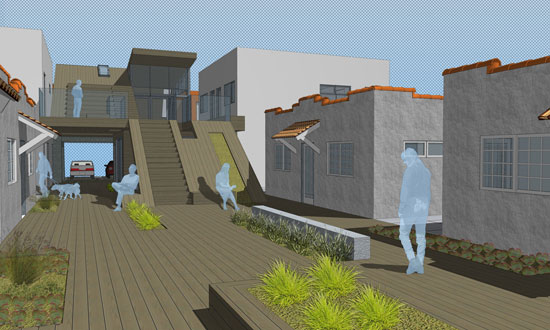 The project concept is a hybrid of preservation of 1920's bungalows and modern intervention of adding new elements to bring the project up to code and provide services for the residents.
Team Aspect
Our team really enjoyed working with each other on this. I think we will collaborate again on future projects.
Exposure
The Urban Land Institute is a diverse organization. It reaches all types of real estate professionals. We prefer this type of exposure over showcasing our work to a bunch of fellow architects.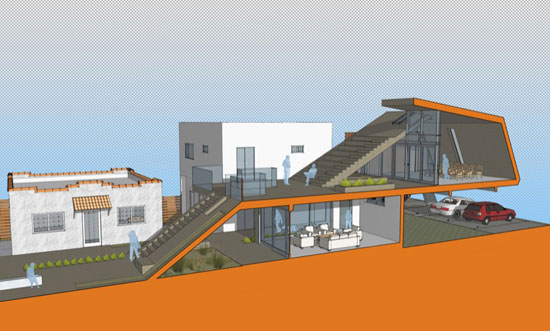 Pro Bono
This competition was our launch into pro bono work. We spent 130 hours working on this competition. This gives us a real gauge as to the level of commitment required to do future pro bono projects. We already have an idea for our next pro bono project. It won't be through a competition.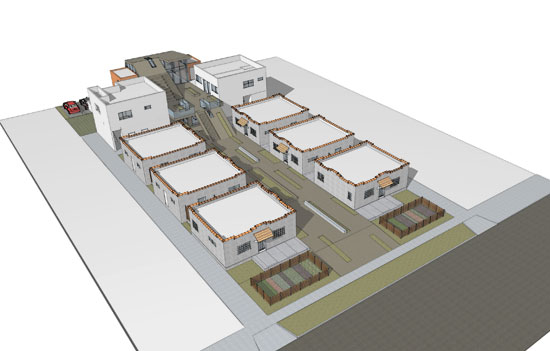 Overall view of the project

Whether or not you buy our arguments for entering this competition, I encourage you to check out our winning proposal. You can also view our online press release.
What do you think of our proposal?