4. Quality
Quality is of utmost importance to us. If you're not looking for quality, we're the wrong firm for you. Quality doesn't have to be expensive. It's more about delivering the promised product and having the drawings translate into construction as seamlessly as possible.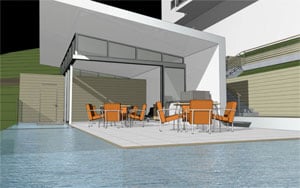 Our integrated project delivery is geared towards providing high quality design and construction because:

as your architect, Modative plays a major role and is responsible directly to you, the owner

we have a direct contract and line of communication regarding issues of quality and design


there is complete continuity regarding preferences and objectives throughout the design and construction process

our win-win process provides economics that encourage participation by quality contractors and consultants

Next: Tell us a bit about what you have in mind and we'll help you develop a preliminary budget.