photo by Michael Marini
description
A 15 home, Small Lot Subdivision project located in the Echo Park area of Los Angeles. The homes are designed with minimalist modern detailing to allow the natural setting of this sloped site to shine. All the homes have a strong indoor/outdoor connection while maintaining privacy between the homes.
Construction of the model homes is now complete and available for viewing.
Visit Van Daele Homes for more information on purchasing these homes.
renderings + photos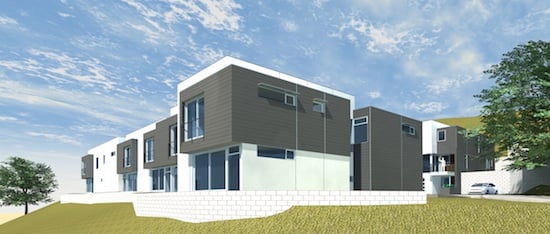 view as approaching on driveway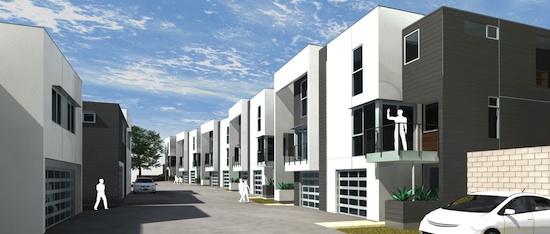 view from top of driveway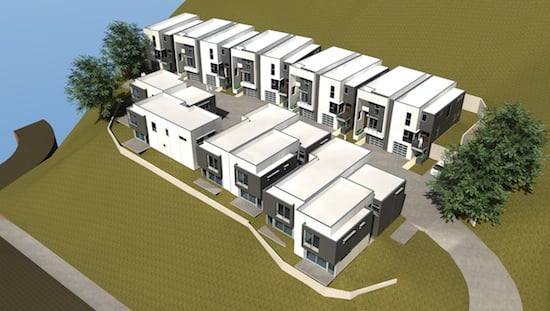 birds-eye view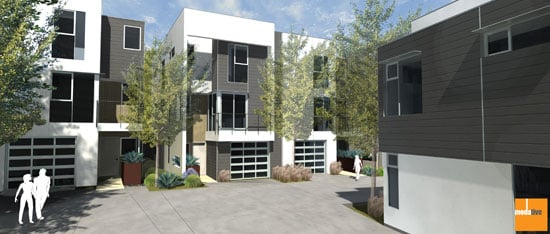 the internal street (driveway) between the units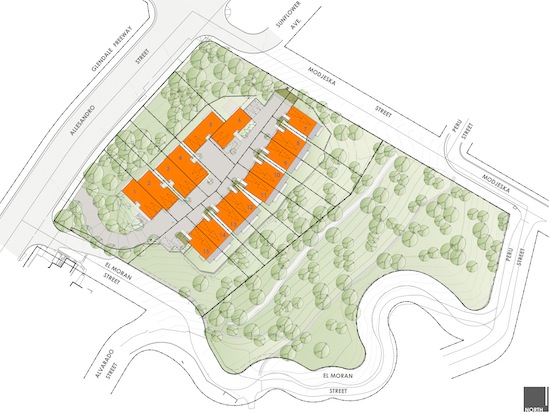 site plan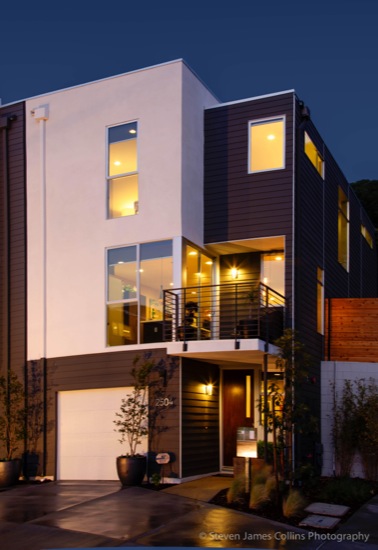 photo by Steven James Collins Photography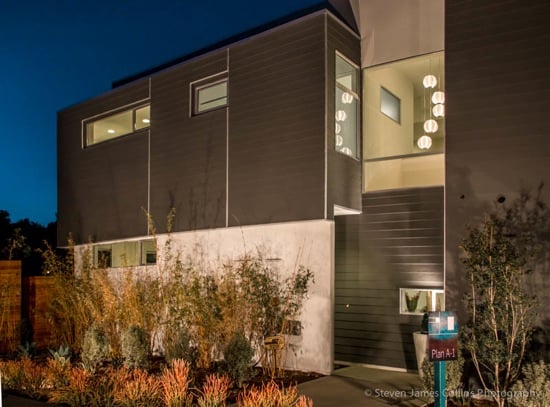 photo by Steven James Collins Photography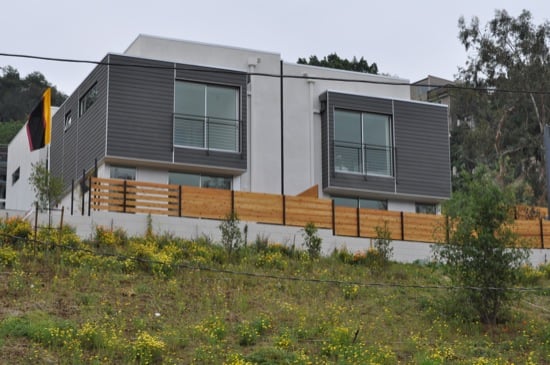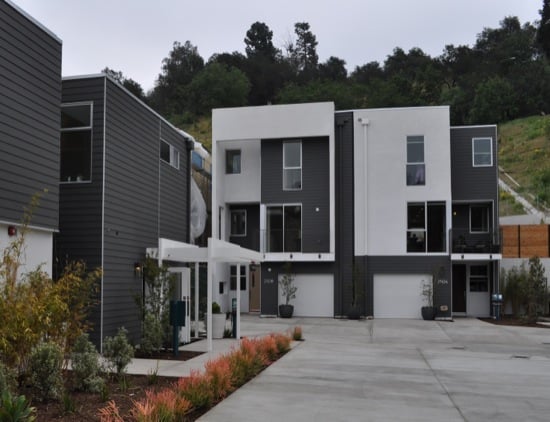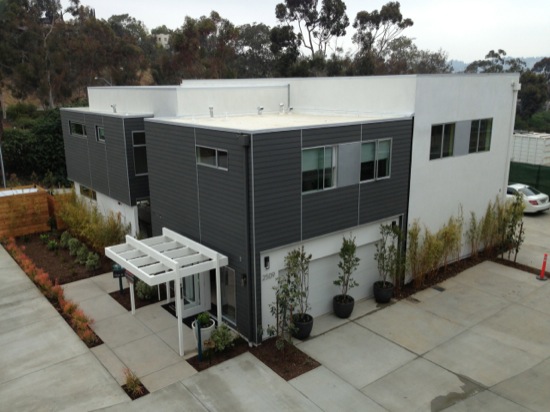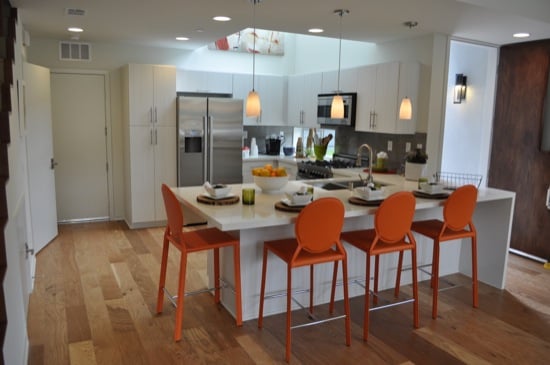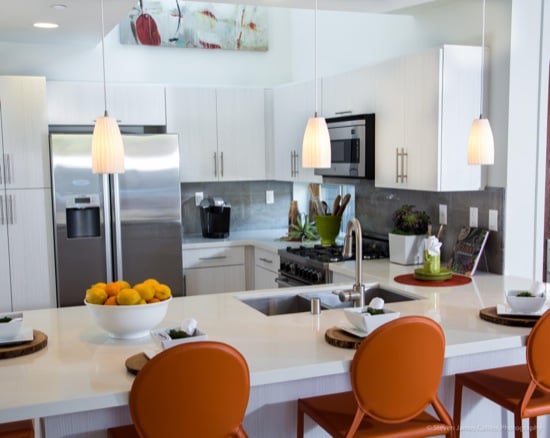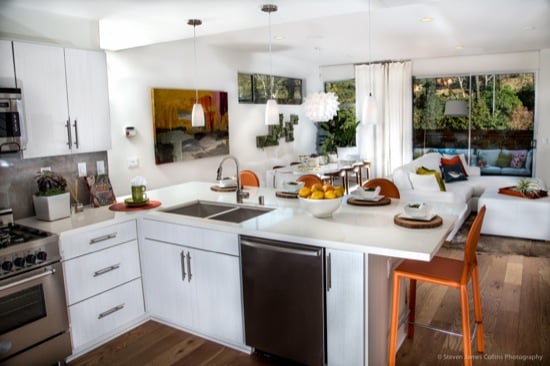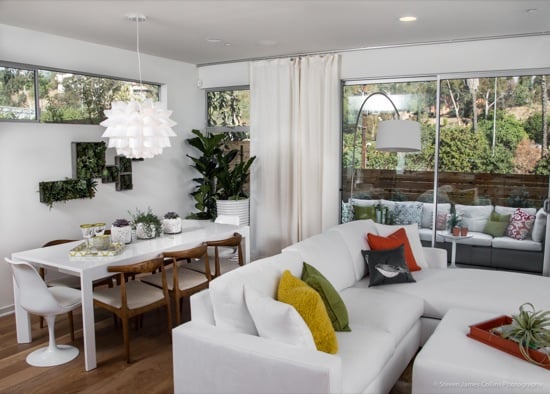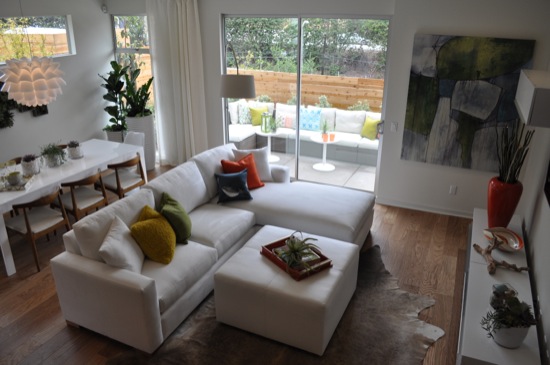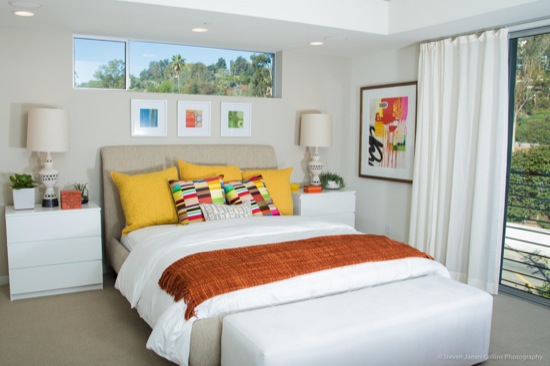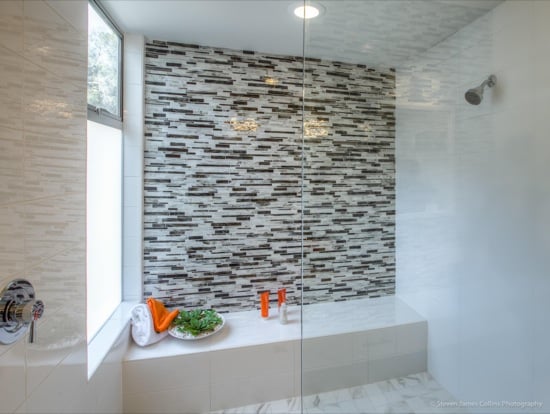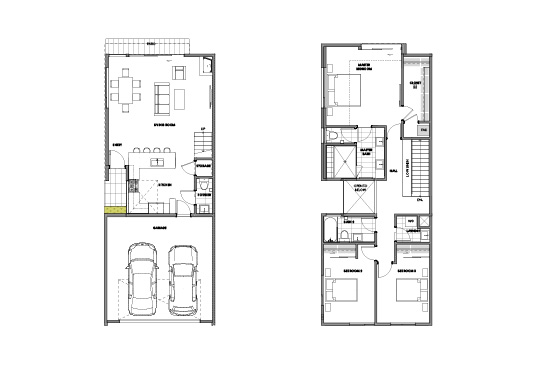 floor plan unit A-1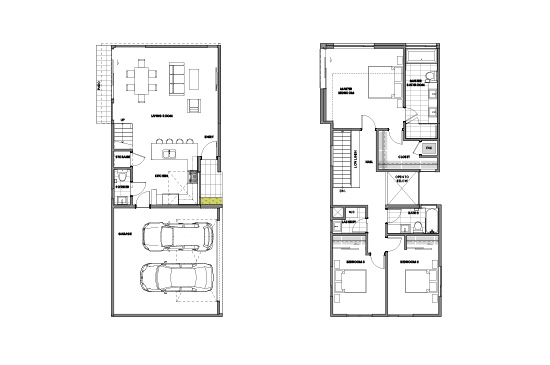 floor plan unit A-2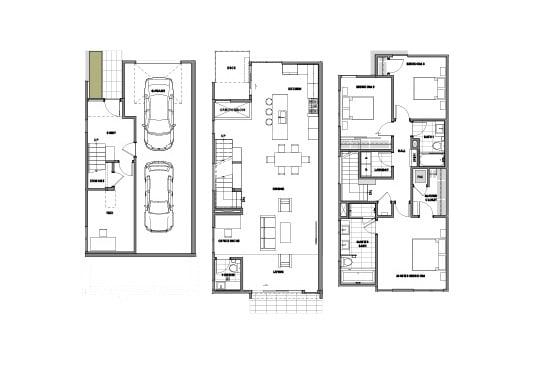 floor plan unit B