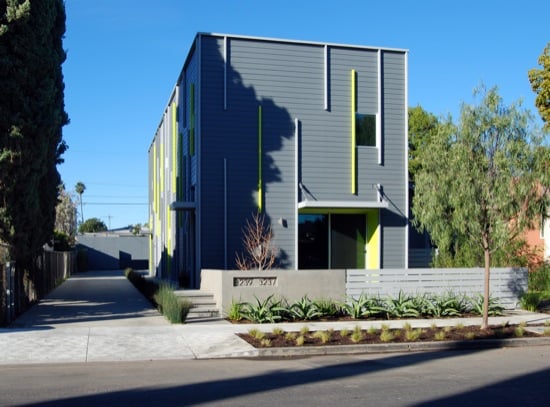 street view
description
This project consists of two homes, each utilizing just two exterior materials, two interior materials, two colors and only two window and door sizes. Hence the "2X" name. Furthering the "2X" concept, each home consists of two bedrooms and two and a half bathrooms on two floors, for a combined total of 2,000 square feet (1,000 square feet per unit).
The two houses pictured make up phase one of three. This project is the reincarnation of the Fay Ave Art District Dwellings, a seven-home small lot subdivision project, which was temporarily shelved due to the real estate market meltdown. The 2X homes utilizes a simple, creative and cost-effective solution to revive the project for a much different economy.
These smaller, more affordable units will be rented as apartments until all three phases are complete and the property is subdivided into seven lots/homes per the Los Angeles Small Lot Subdivision Ordinance. Please see our blog post on this small lot subdivision project for more information.
Modative Build was the contractor on this project. Construction was complete in December 2011 and is now fully occupied.
images
| | |
| --- | --- |
| front unit kitchen + dining area | |
| front door | |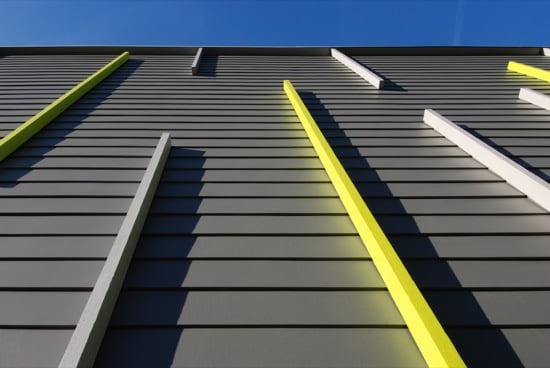 siding detail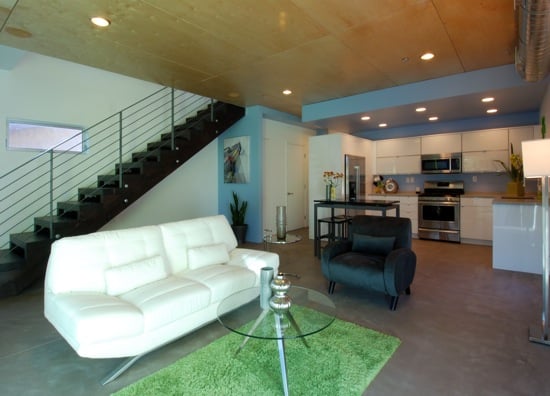 front unit living room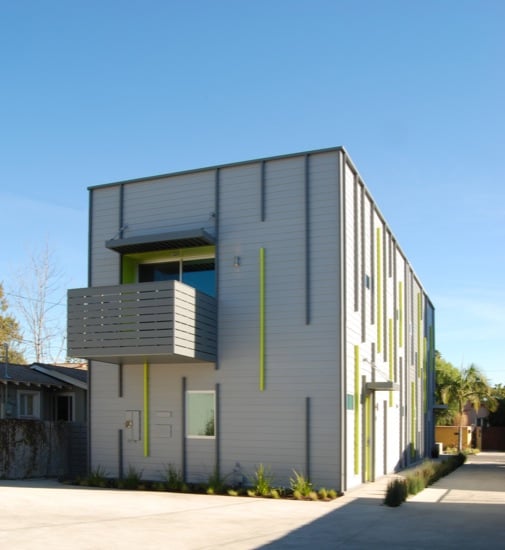 rear unit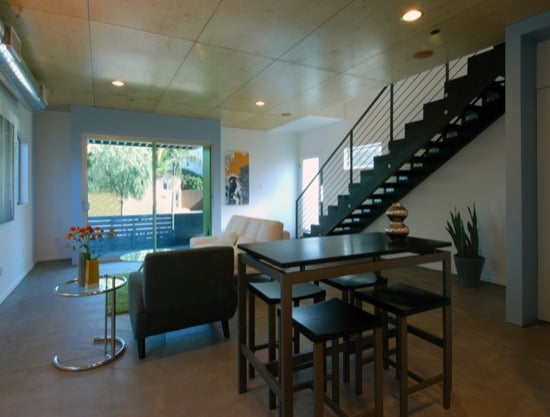 front unit living area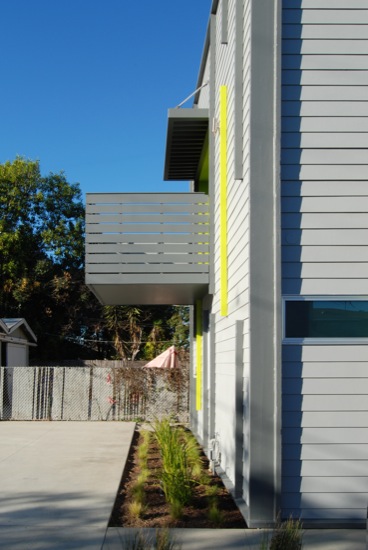 rear unit balcony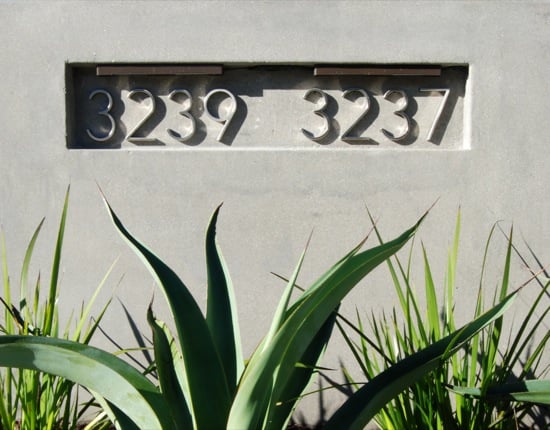 modern house numbers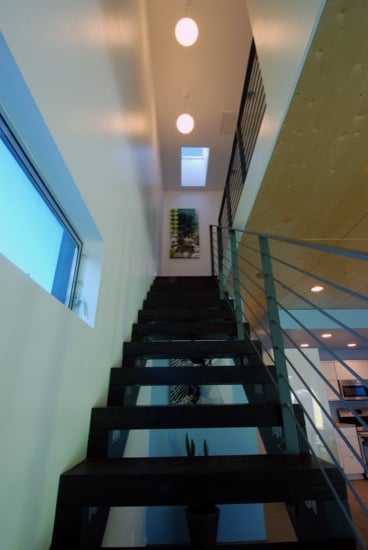 open stair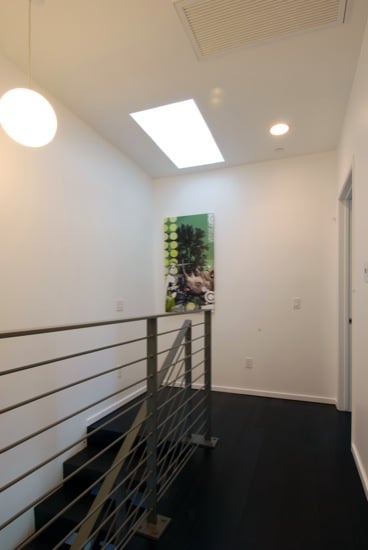 upstairs hall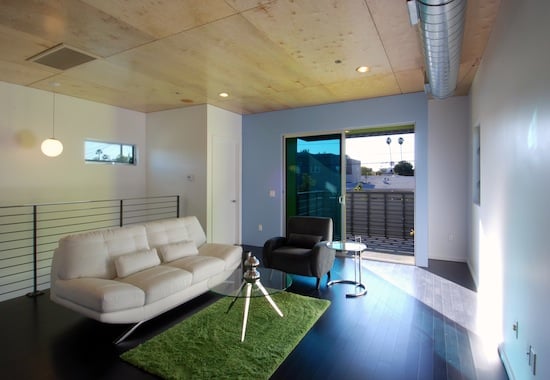 rear unit living room on the second floor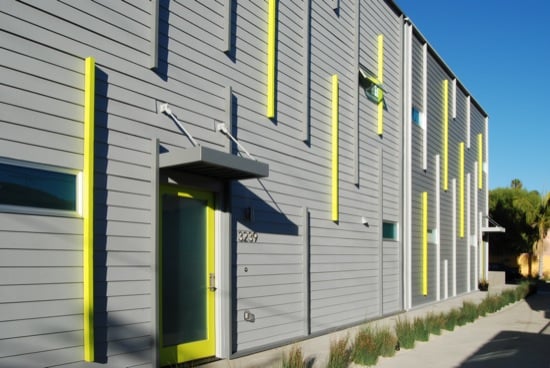 rear unit entry
photo slideshow
photos the of Fay Ave 2X Homes
construction photos
Construction of the Fay 2X Homes
images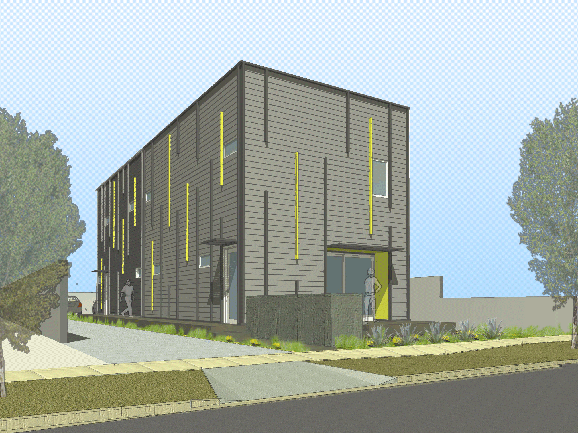 front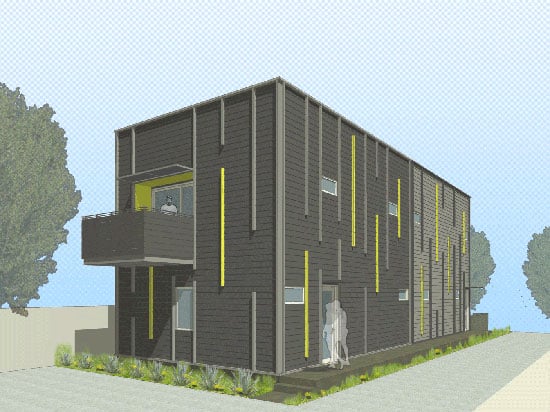 rear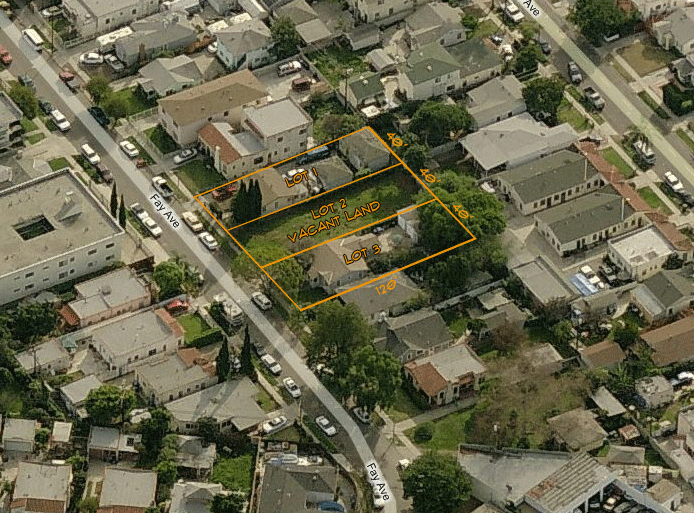 existing property is currently three lots. Phase One was on the vacant lot in the middle.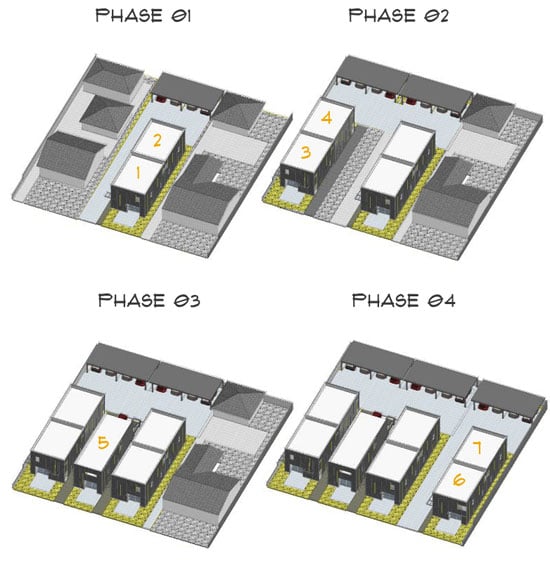 original phasing diagram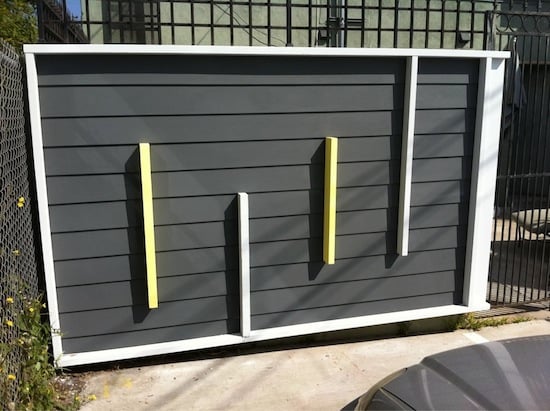 siding mock-up