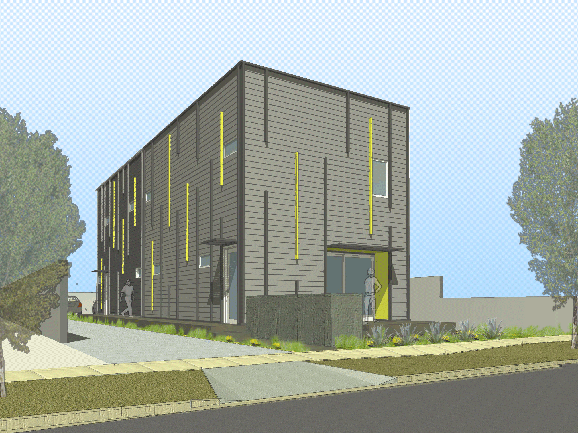 Spent too much on land?

For years in our industry I used to hear how architects know close to nothing when it comes to staying on budget, that overspending is commonplace for most designers. With the severe downturn in the real estate industry it seems like architects finally aren't the only ones who can be accused of overspending!

Like many Los Angeles architecture firms, many of our prize projects have been scrapped in the last couple of years. Our projects became victims of overspending, and this time, you can't blame the architect for over-designing, ignoring budgets and having cost overruns.

These days it is now clear that spending too much on land and planning oversized projects has become the real project killer.

So, you bought too high you say? Now what?

So, you bought a property at the height of the building boom and now your budget numbers don't look so good and you need to put the project on hold? Hmm, if I had a dollar for every time I have heard that in the last year, Modative could bail us all out of this crisis.

Being designers, we of course naturally believe that you can design your way out of anything. Here at Modative, we believe that if the government hired more designers, or real problem solvers, we would need less "financial experts" and definitely less slow-moving bureaucrats. If you think members of the Obama Administration are the only ones offering bailouts these days, you should check out our new 2-unit small lot subdivision "stimulus package".
Modative's stimulus package

The project site is currently vacant land that sits between two other lots that combined were once part of a 7-unit small lot subdivision project on Fay Avenue in Los Angeles. After the economy crashed, the project was placed on hold, and our client found themselves with an overpriced and underutilized piece of dirt.
In classic boomtown fashion, the original project consisted of seven luxury three-story units that were slated to be between 1,750 and 1,900 square feet each. After the bust, the client asked us to reevaluate the site, specifically the vacant dirt lot, and propose a simple, cost-effective solution that would bring added value to this property which wasn't generating any income.

Creative solutions can revive a project

This isn't our only revisited post-downturn, multi-unit housing project currently on the boards. In fact many of our recent projects have come to us as previously-approved condominium projects designed by other firms. Aside from being asked to turn defunct condominium projects into small lot subdivisions, we hear the same thing over and over, how small can we make a residential unit and still have it be marketable?

In the case of the Fay Avenue project, we proposed starting out with just two very simple two-story, 1,000 square foot, 2 bedroom, 2.5 bath units that could be offered at a price point more favorable in the current marketplace. We then devised a creative phasing option, placing the proposed units on the site so that the owner could utilize the other two lots as part of a future phased expansion, that in the end will total 7 units. In the meantime, they could continue to rent the units on the other lots and wait for the economy and the current lending situation to improve. We have always believed in smaller units, but now, with the current state of the economy, we can finally get people to believe that bigger isn't always better.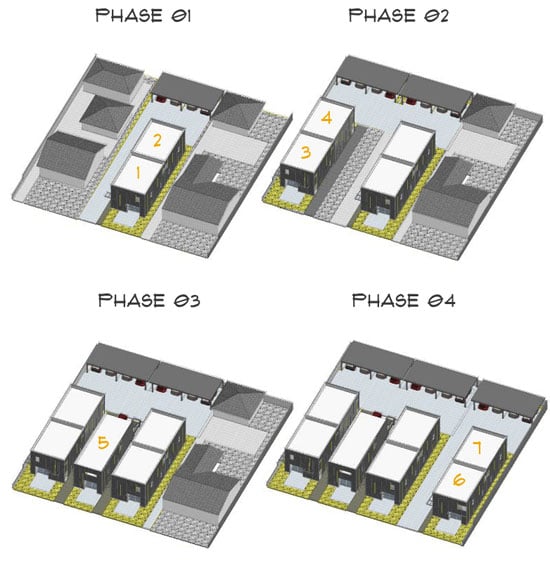 We were proud of our original 7-unit project, but sometimes you have to cut your losses and move on. In the meantime, we'll continue to take pride in knowing that our redesigned 2-unit "stimulus package" will help provide an added income stream for our client.

An architecture professor of ours from USC once said, "I am teaching you how to solve problems, not so you will become good architects, but so you will become great politicians." Well with the current unemployment rate in California hovering somewhere around 12.4%, anything Modative can do to be part of the solution is something to be proud of.

"The first phase of the Fay Avenue project is slated to begin construction in the Spring of 2011. The Obama administration is still running some calculations to determine the exact number of jobs this project will add once construction begins, but thanks to Modative, we are pretty sure not only will this project be beneficial to job creation, but maybe, just maybe, it will even help stimulate small businesses lending again!" - Unknown Politician

We plan to post project updates on our website regarding this project, so if you're interested, continue to check back for more info.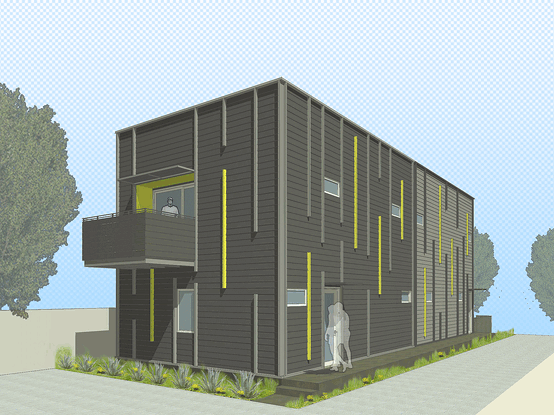 Contributors to this post include Derek Leavitt, AIA, Michael Scott and Krystal Návar.