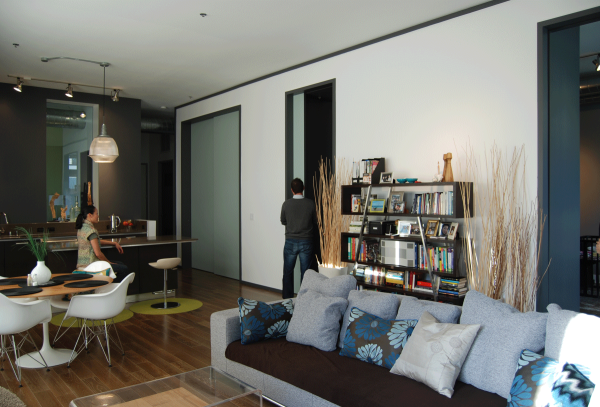 Large sliding doors used to divide the loft space. Photo by Krystal Návar
description
When Modative started in the Spring of 2006, we formulated a firm philosophy that included making modern affordable (and not just because the economy was about to tank). Our intention was to create a business operating structure that didn't have to rely on generating income solely off of huge, elaborate commissions. Early on, we strived to create a firm that embraced projects of varying type and size, in order to satisfy our mission to make good design accessible to as many people as possible. So, if you call and say that you love good, modern design, but have a very limited budget, we will still consider the job.
A Small(er) Job
Recently, we received a call that aligned perfectly with our firm philosophy. Not only did our clients have a very limited budget, but they also had a tight and strictly defined schedule. "We have a baby on the way... in 7 months to be exact. We need bedrooms now!"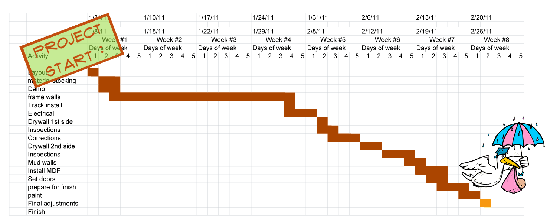 Project Schedule
The project site consisted of an existing 1300-square-foot open loft space within a large multi-unit property. Our task was to take the hip, open loft space, and make it a bit more practical.

Floor Plan Diagrams
The Challenge: Split the open loft space, adding two bedroom areas, but maintain the "lofty" quality of the space.
The Result: A Volume, A Wall, & The Doors
A Volume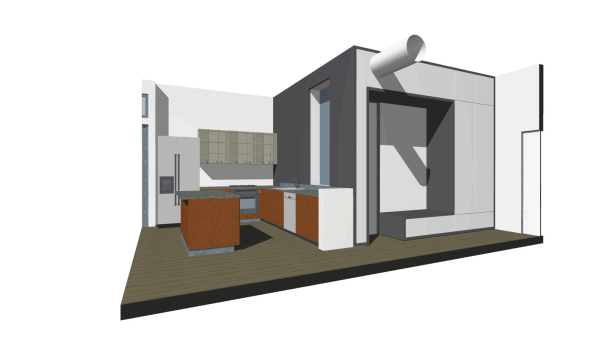 Rendering of new volume (nursery)
A volume was designed to shelter the new baby. Within the volume is the nursery. Aside from the bathrooms, the volume is the only fully enclosed, fully sound isolated, traditional bedroom space in the unit. It is the perfect space for a sleeping baby (not to mention a good room to contain the terrible 2's!)
A Wall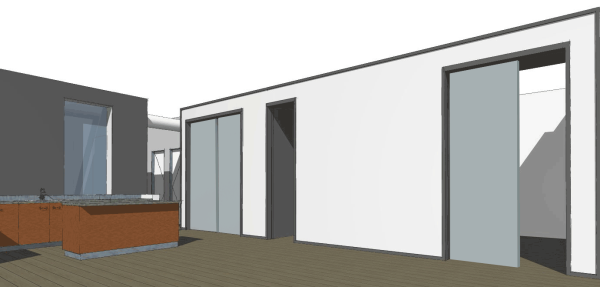 Rendering of the new wall from the living room
A wall was created to define the space between the living room and the bedroom/office area. Within the wall is much needed storage. A new closet is accessed from the bedroom side of the wall, while a new pantry is accessed from the kitchen side.
The Doors
Within the new wall are a series of sliding, bypassing, pocketing barn doors. When closed, the 10'-0" tall doors provide privacy for the bedroom/office area. When opened, the large openings create definition, yet openness, within the lofty space.
photos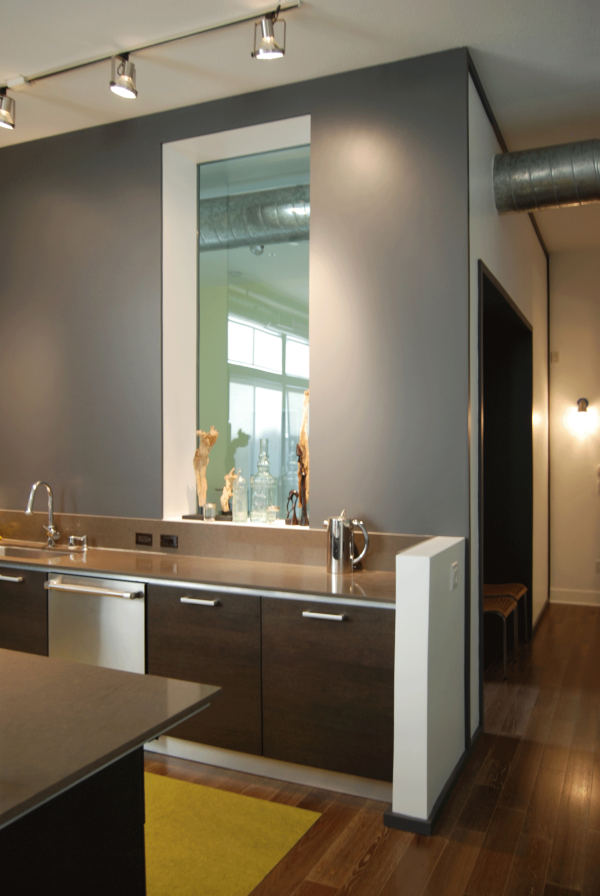 Clients' request, an interior window was provided, allowing them to peek into the volume without disturbing their sleeping baby. Photo by Krystal Návar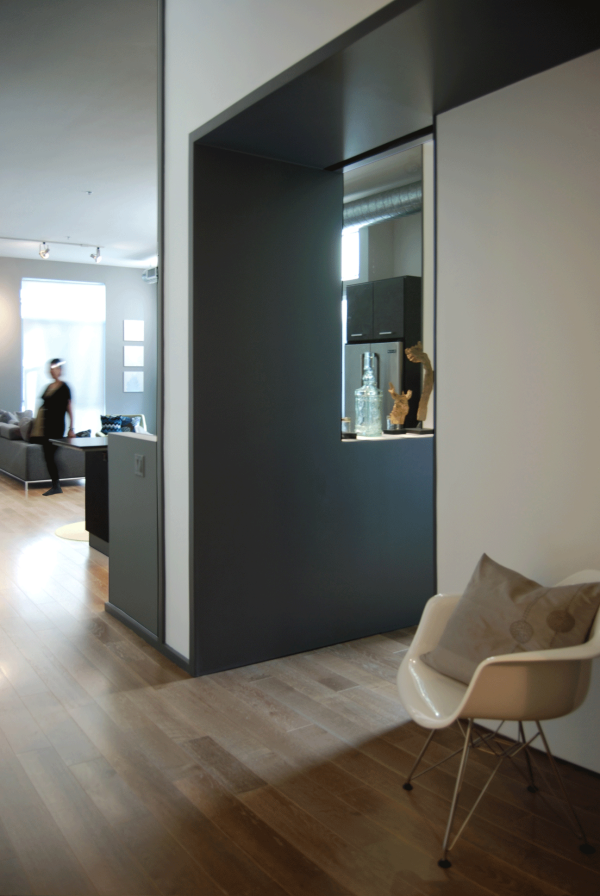 Photograph of new volume (nursery) from the entry. Photo by Krystal Návar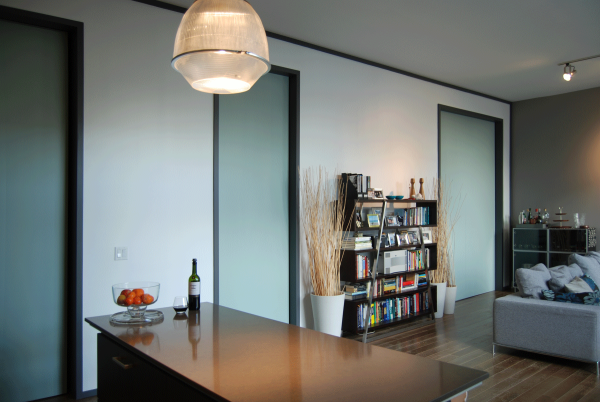 The tall sliding doors closed, seperating the living and sleeping areas. Photo by Krystal Návar