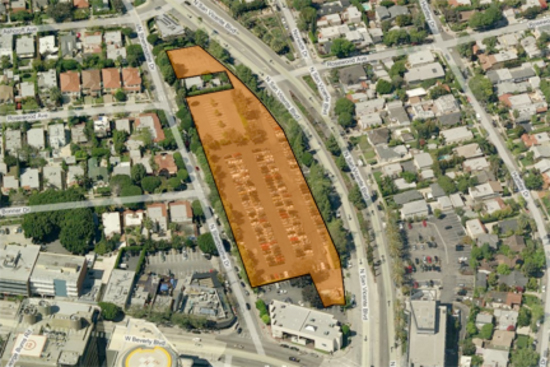 aerial photo of the site
description
This project was a feasibility study for an 82 home development to be built over four phases on a large property in West Hollywood, CA. The goal was to Utilize the Los Angeles Small Lot Subdivision Ordinance, to subdivide the property into several lots/homes.
Project Goals:
1. Provide access to the street for all units
2. Minimize driveways
3. Avoid mundane repetition
4. Create village identities
5. Provide access to light for all units
6. Maintain privacy for each unit
7. Incorporate trees into the site plan
8. Design project so that it can be built in phases
the three villages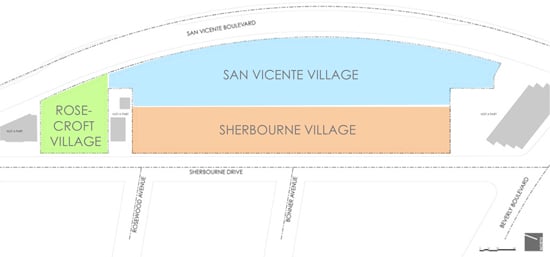 the three villages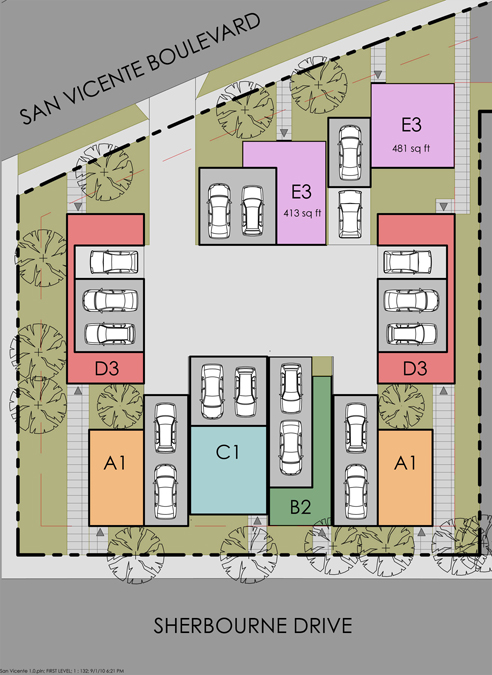 rosecroft village site plan

rosecroft village 3D images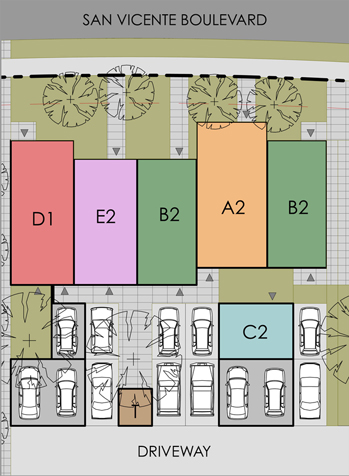 san vicente village site plan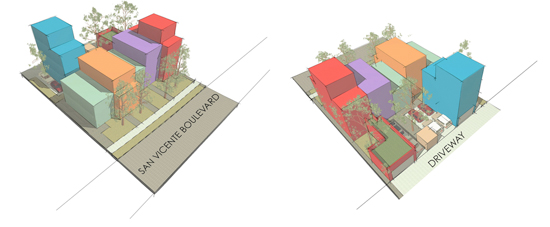 san vicente village 3D images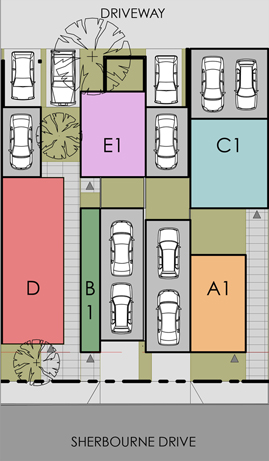 sherbourne village site plan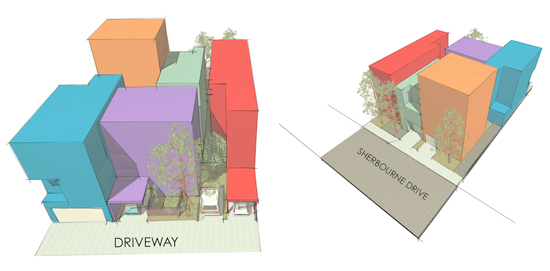 sherbourne village 3D images
phases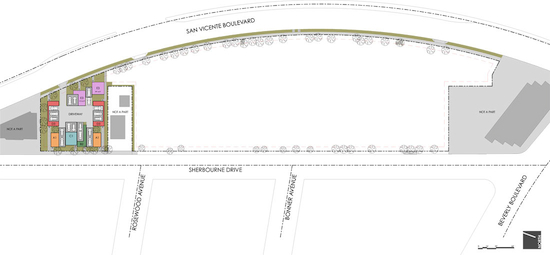 phase one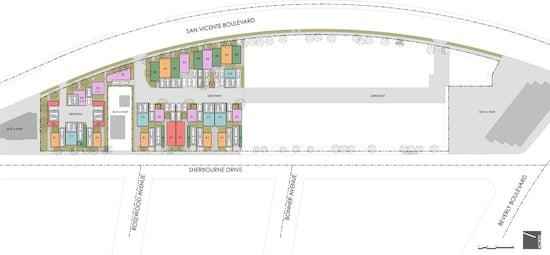 phase two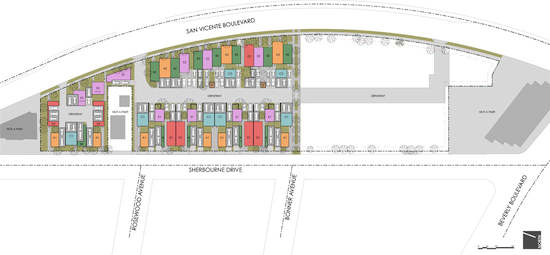 phase three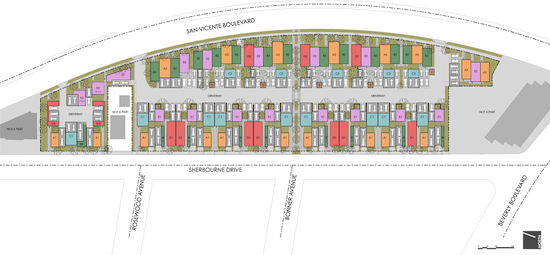 phase four
renderings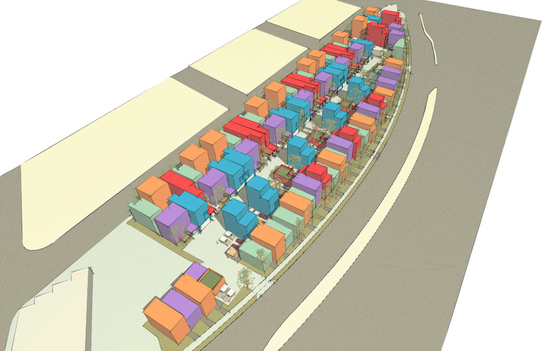 view from above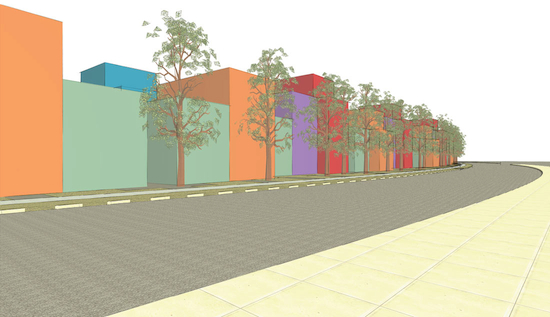 street view from san vicente blvd.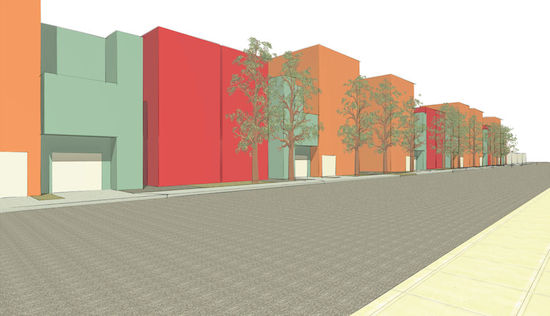 street view from sherbourne dr.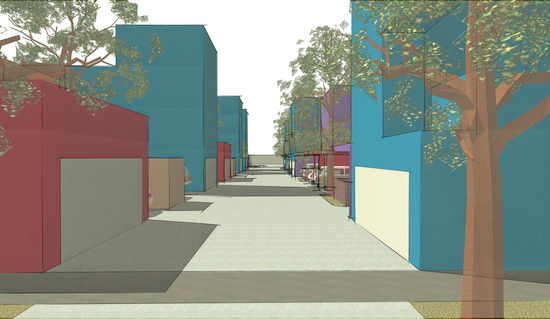 view from village driveway