Earlier today, USC posted an article by Allison Engel on our firm,
USC Architecture Alums Make a Big Splash by Going Small
. It goes into some detail on our background, founding,
Small Lot Subdivison
projects and surviving the recession. The three
Modative founders
(
& Krystal
) all attended
USC's School of Architecture
and feel very honored to be featured in this piece by the University.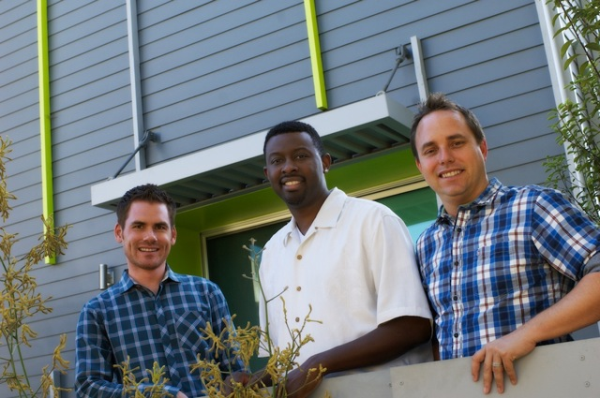 Modative's founding partners in front of the Fay 2X Homes. Photo by Dietmar Quistorf
Many thanks to Allison and Dietmar for coming out to interview and photograph us for this piece.