Starting today, we are moving our office. Thankfully, the new location is just next door.
Some features of Modative's new architecture headquarters:
About the same size as our current office.
Better location (not joking) - although only next door, the new spot fronts right onto Venice Boulevard, so it's easier to find.
Better layout - a more open plan will allow for better internal communication.
Our mailing address will remain the same. Our new office location is:
8734 Venice Blvd.
Los Angeles, CA 90034
The move begins today (04.17.09) and should be wrapped up by mid-day Monday (04.20.09). Our phones may be down periodically during this time.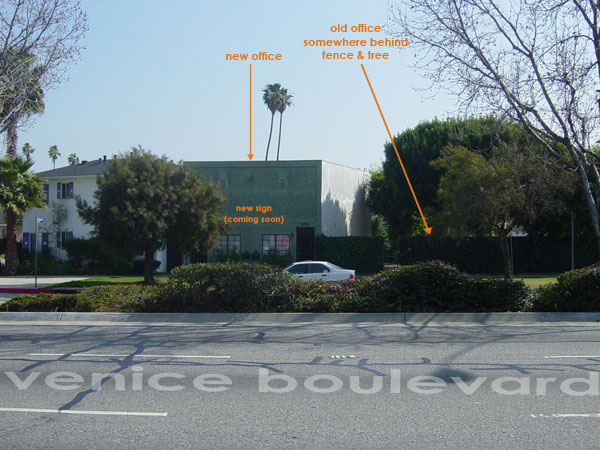 Exterior view. Some interior pics coming soon.