A few night photos of the remodeled Fashion Square Car Wash taken by the contractor's superintendent, Fredy Monge of Pacific Empire Builders.
View from the street with the new drought tolerant landscaping in the foreground.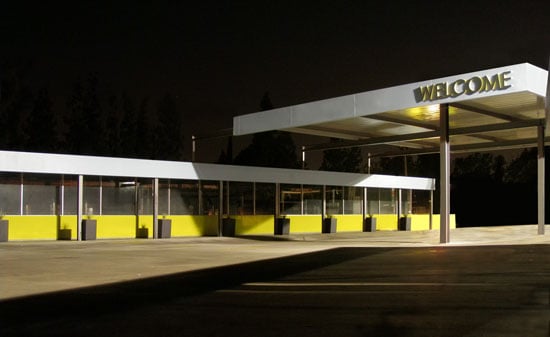 The remodeled car wash ordering area. The only time of day this area is without cars.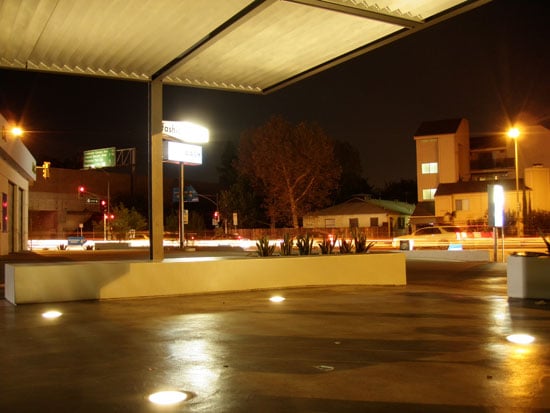 The waiting area and new canopy with aluminum louvers.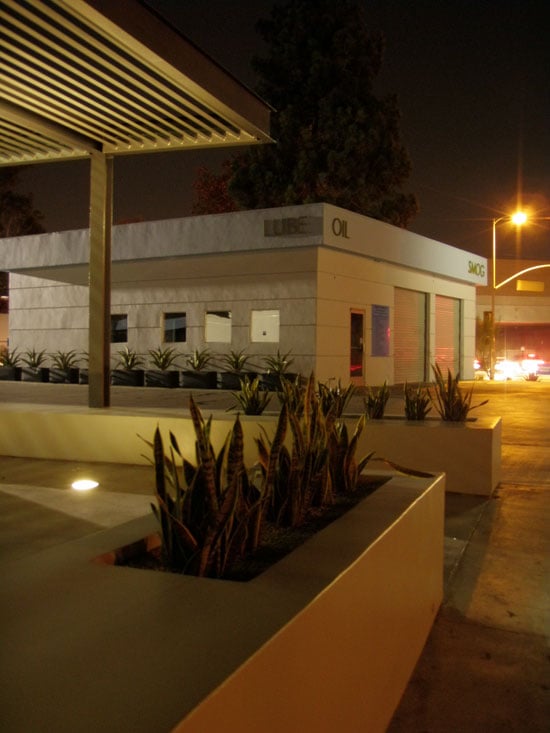 The oil change / smog check building. Work on this building was minimal- new stucco and paint. New planter/benches in the foreground.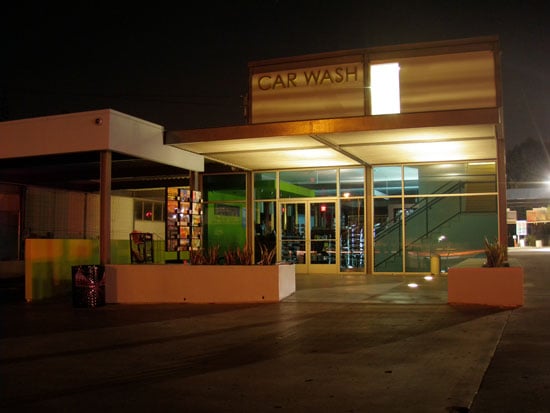 The main car wash building with a peek into the retail store interior.
Modative is the architect for the Fashion Square Car Wash remodel in Sherman Oaks, CA (Los Angeles). We are actively seeking other car washes that are looking to improve their sales though a modern makeover. Please contact Modative if you are interested in learning more about how a remodeled car wash can drastically improve your business and your customers' satisfaction.