Car washes have an interesting mix of things that should be seen, the automated washing tunnel, and things that should be hidden, noisy and ugly equipment. It is from this observation that the concept of a screen evolved. The density of the screen morphs from nearly opaque to transparent, hiding the unsightly and emphasizing the visually appealing aspects of the car wash process. The screen also doubles as a shading device for both the patrons and employees, protecting them against the often intense heat of the San Fernando Valley.
We began design work with the client asking us to really go for it - to look at a complete transformation of the car wash. This initial concept was almost entirely designed in physical model form.
Here are some pictures of the study model:

The street side of the car wash with a bold new roof canopy and sign.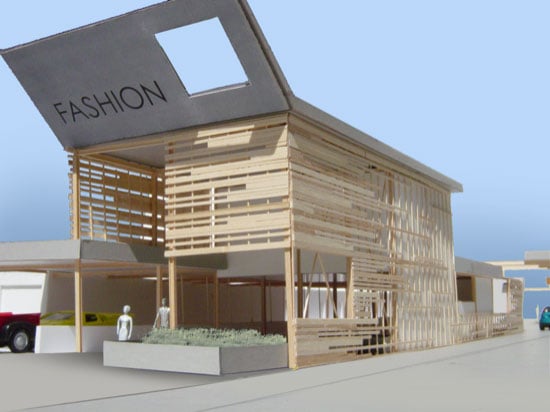 The waiting area. Note the Fashion Square graphic.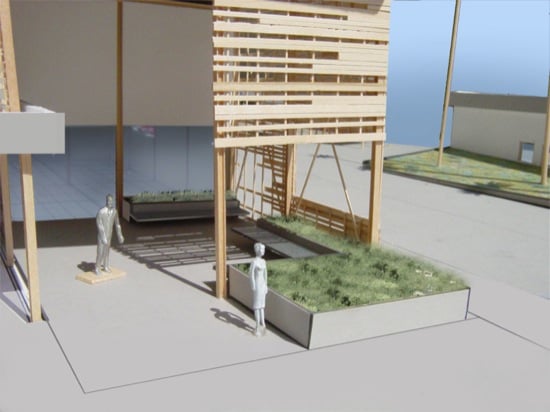 The waiting area with screens for sun protection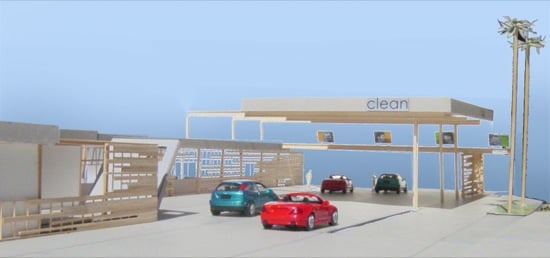 The wash ordering area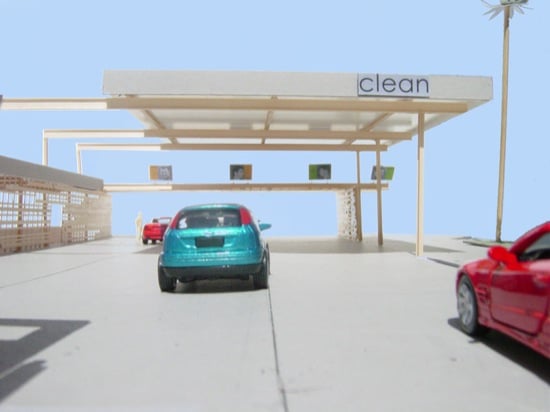 We liked the idea of simplified signs throughout the site. Here at the ordering area we went with one word - "clean".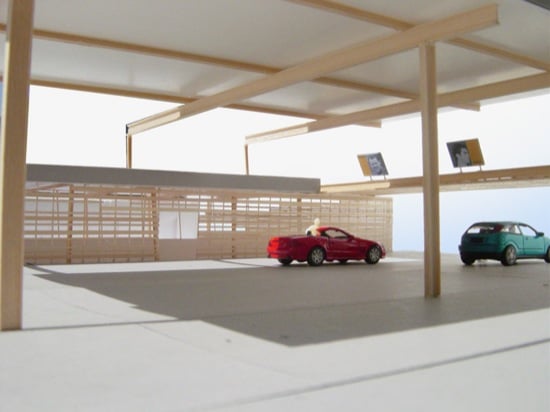 Under the ordering canopy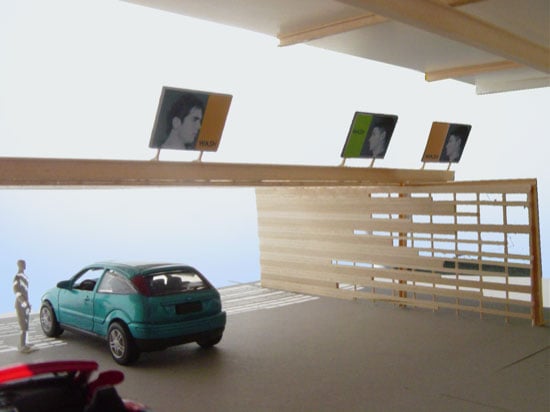 Car wash ordering menus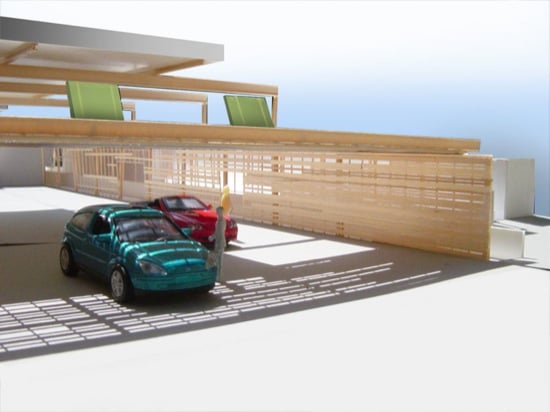 The screen wall is used to hide some of the equipment. but becomes more transparent down the tunnel allowing people to watch their cars in the wash tunnel.