Aside from the necessary aesthetic makeover, Modative's initial concept was to rethink the car wash process by making it less of a "chore" and into more of a positive "experience", like going to Starbucks, or the spa.
We also envisioned the car wash having far less of the visual clutter typical of car washes by reducing the number of signs and replacing them with smart design moves that create an atmosphere of high end service.
Concept Sketches
We created concept sketches using trace paper over existing photos of the various car wash areas. Some of these sketch ideas were then further visualized with quick renderings. Here's a glimpse into the process:

Before picture of the front of the main building (waiting area).

We took the photo into Photoshop and stripped it down to the bare structure as a starting point for sketching some ideas.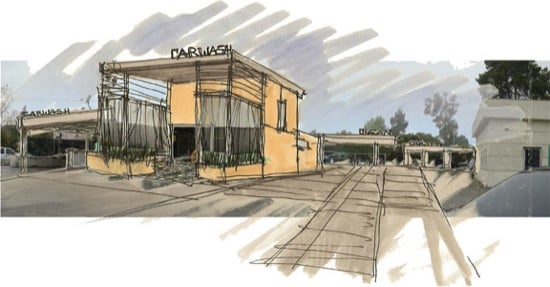 This concept sketch was about creating a higher canopy over the waiting area to create more presence at the street.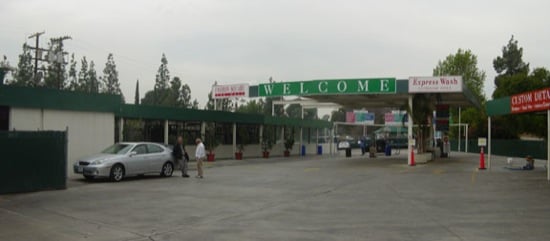 Before picture of the car wash ordering area -sign clutter.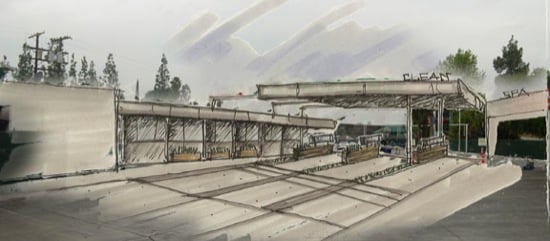 Concept sketch of a cleaner wash ordering area with minimal signs and clear lane distinction.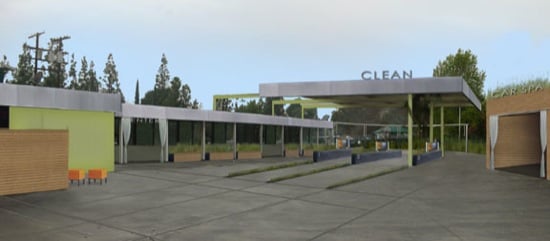 Concept rendering of the car wash ordering area - a more refined look.

Before photo of the car wash detailing area.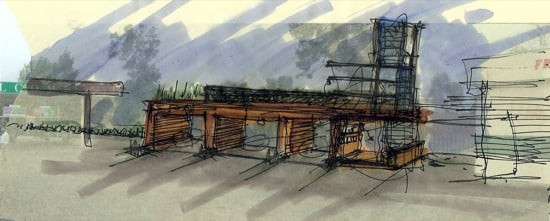 Our concept was to make this detail area more substantial and call it the car spa.

We thought that the detail area or "car spa" could have its own waiting area for the VIP customers.

A rendering of the car spa, complete with a green (vegetated roof) to help control runoff.