It has been a few months since we've posted an update on the construction of the Cullen Street Homes Small Lot Subdivision project. Scroll through the photos below to see how the framing progressed at the beginning of this year.
First floor framing continues on 01.21.11.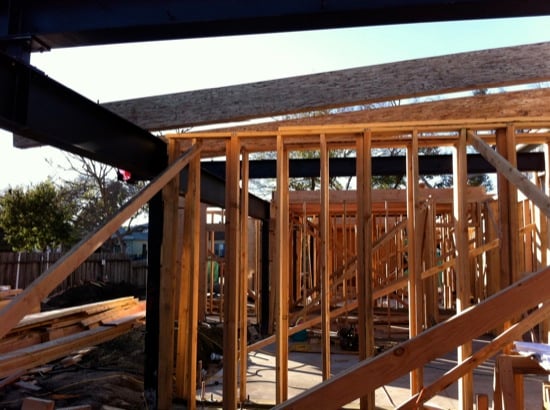 Standing in the carport of Home B.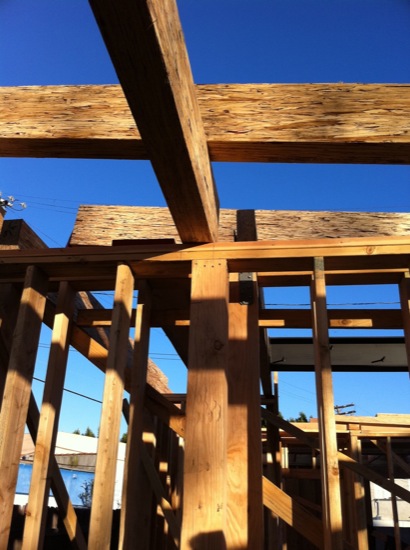 Beams above carport of Home B.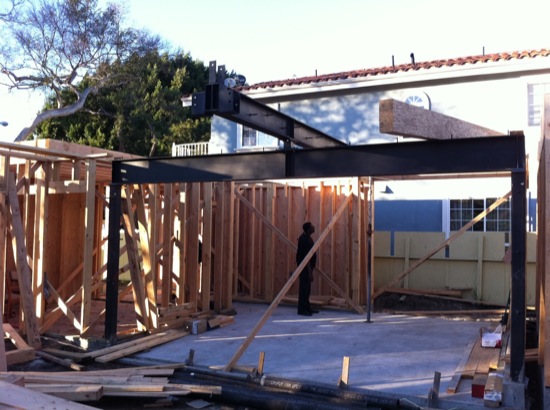 Michael standing in the carport of Home A.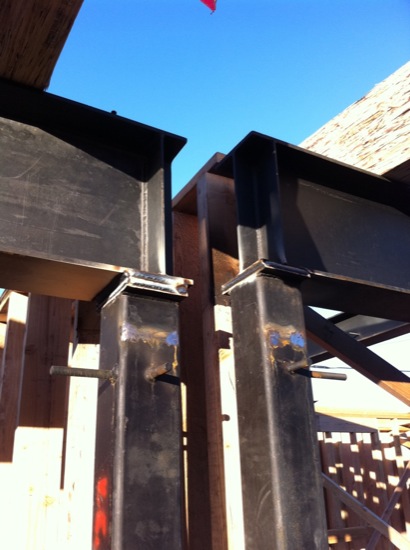 Steel connections of two adjacent carports.
This next set of photos was taken a week later on 01.28.11.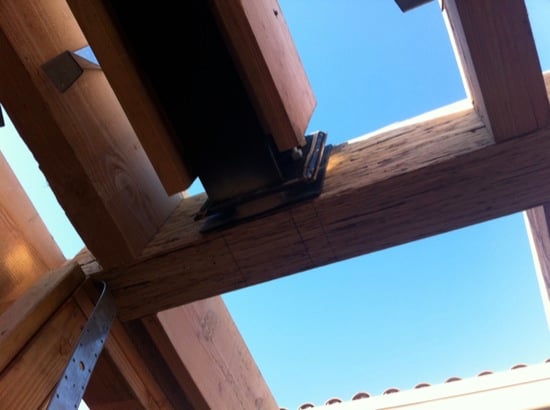 Connection detail.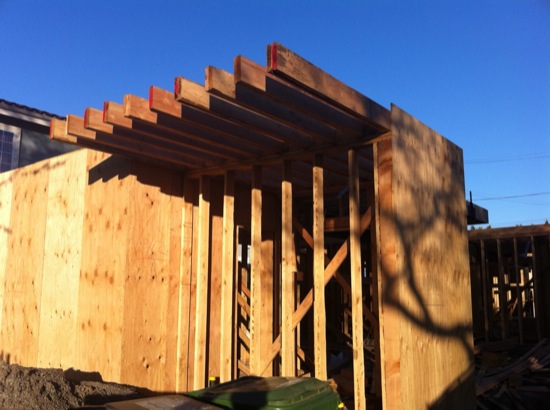 Home A balcony.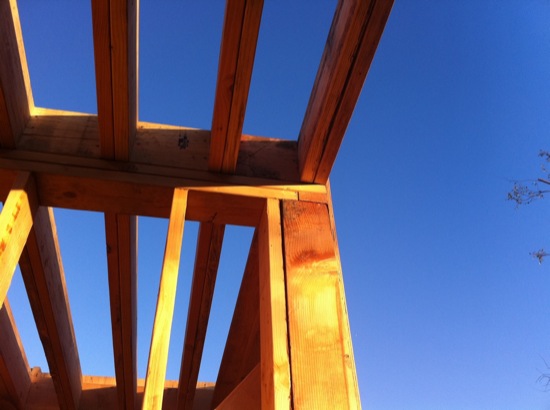 Home A balcony.
The second floor begins framing, so we were back out on site on 02.03.11.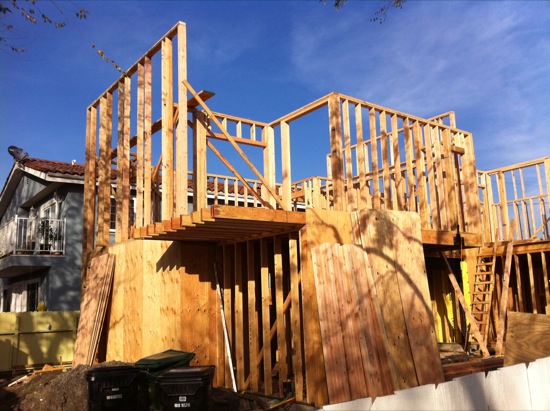 The second floor of Home A.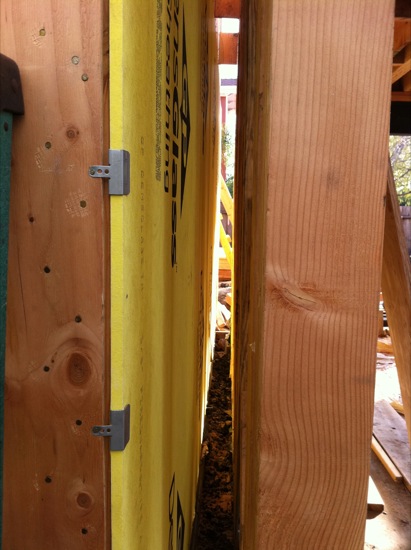 The gap between the walls of Home A and Home B being sheathed.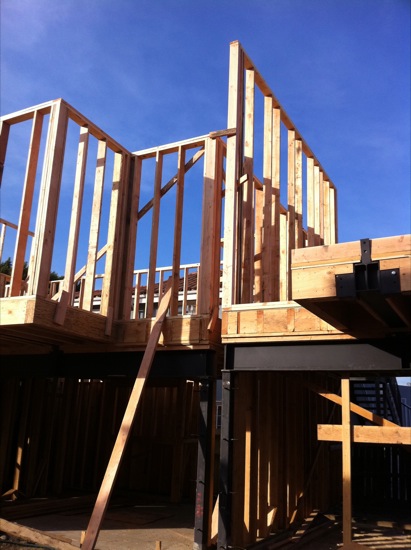 The second floor framing.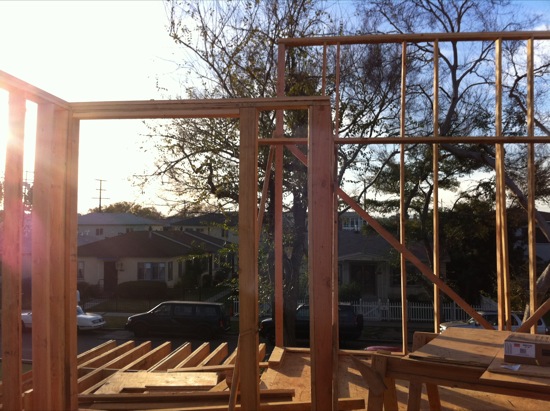 The view from the balcony of Home A.
When the weather cooperates, the views from the upper floors of the homes are beautiful. This photo was taken on 02.22.11.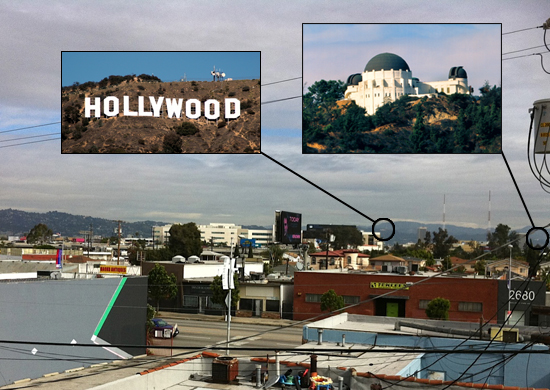 View of the Hollywood Hills, the Hollywood Sign, and the Griffith Observatory from the second floor of Home C.
The Cullen Street Homes is a three parcel Small Lot Subdivision in Los Angeles scheduled to be complete in Fall 2011. Small Lot Subdivision is an ordinance in Los Angeles that permits property to be subdivided into small, fee-simple lots. To learn more about Small Lot Subdivision, download one of our free informative guides.
Modative is a Los Angeles architecture firm that specializes in Small Lot Subdivision.
For more construction photos, check out the Modative Architecture facebook page.
For information on home sales, see http://www.artdistricthomes.com/