Some photos from our visit to the construction site of the 360 House remodel in May 2010.This project is located in Long Beach, CA.
Here's a quick reminder of what it looked like prior to our modern architectural intervention.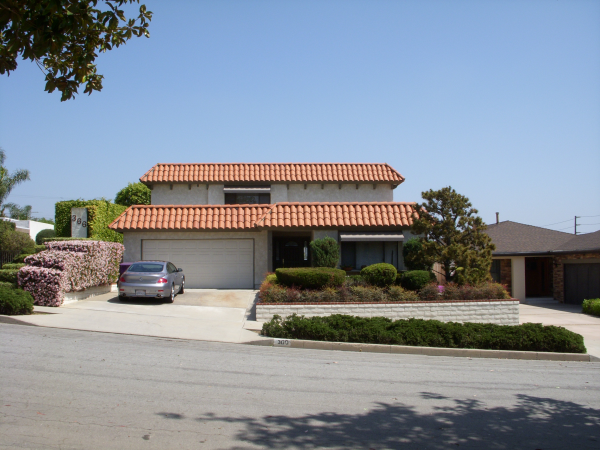 Yikes!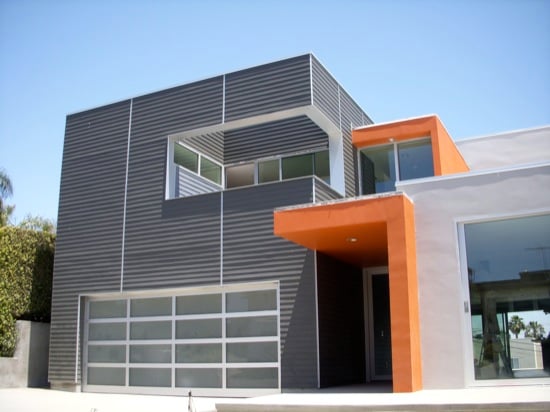 Now that's better.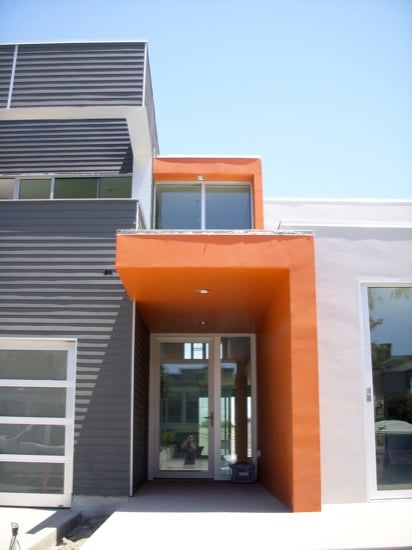 The front door - an aluminum storefront system.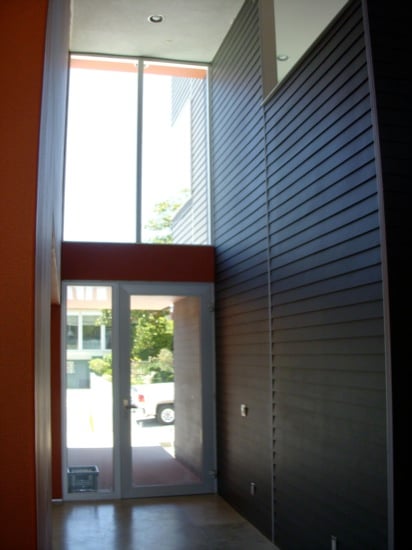 Here's what the entry area looks like from the inside. It was important to bring the exterior materials inside to create an indoor/outdoor feel. The ceiling was about to be painted to matchthe orange on the exterior.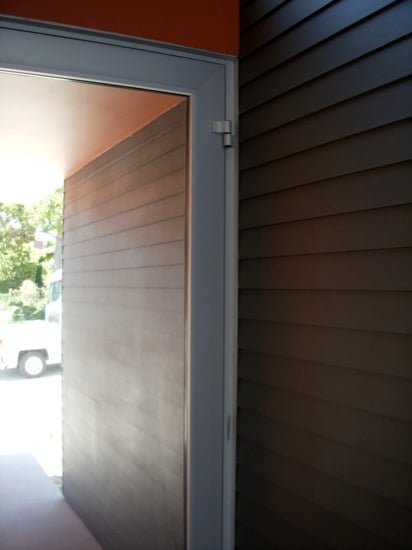 A close up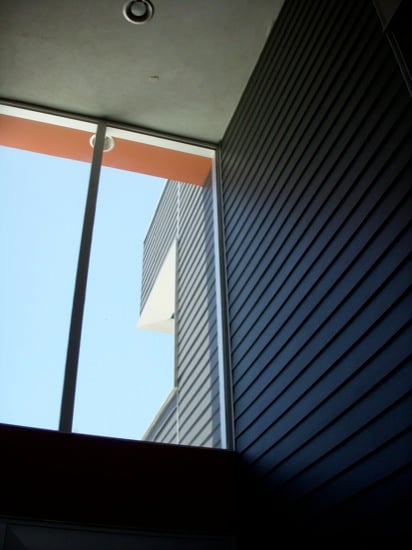 Here you can really see the Hardie fiber cement shiplap siding carry from the outside in.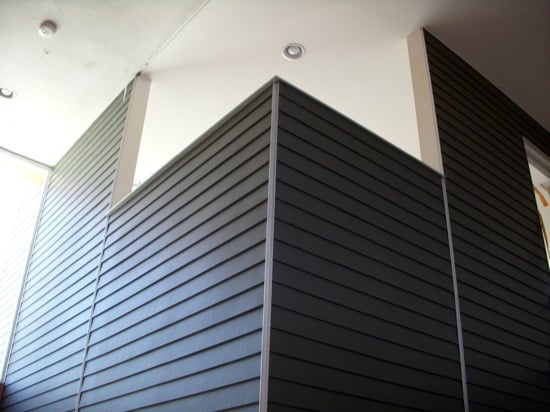 The second floor of the cube contains the unique master suite.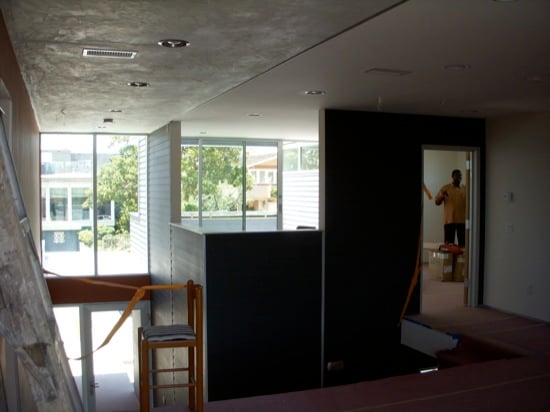 View of the master suite from the loft office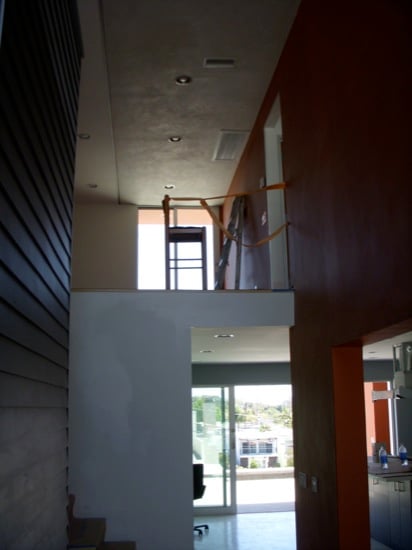 The loft office above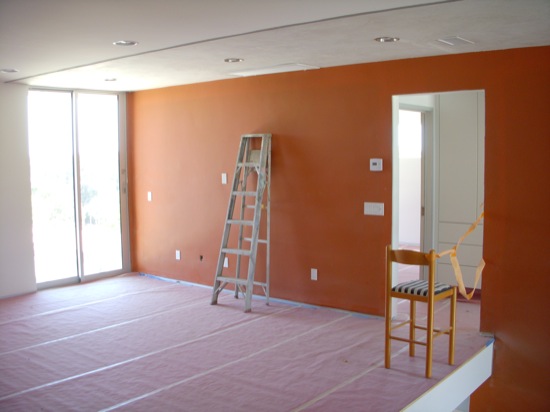 The loft home office. You can start to see that the orange canopy at the front of the house carries through to the back yard.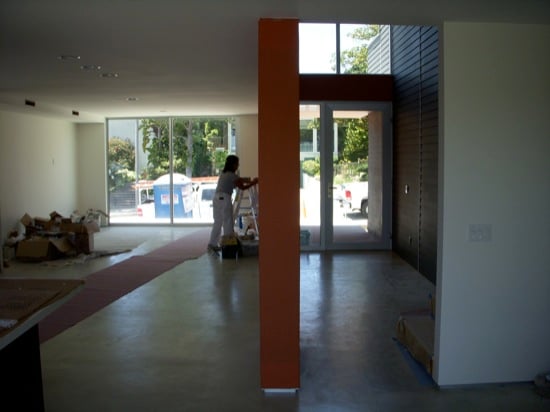 Looking from the back of the house through to the front.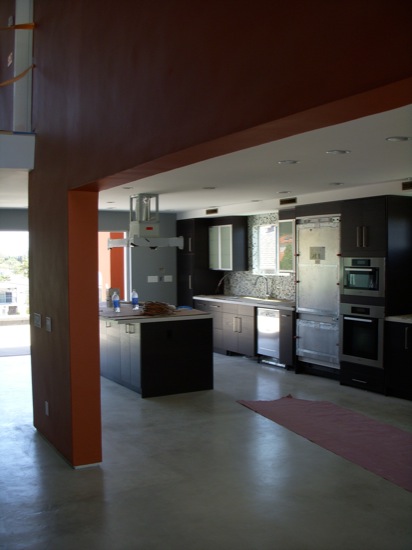 From the entry to the kitchen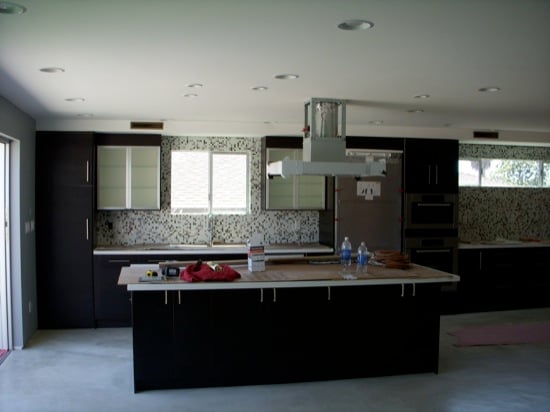 Kitchen island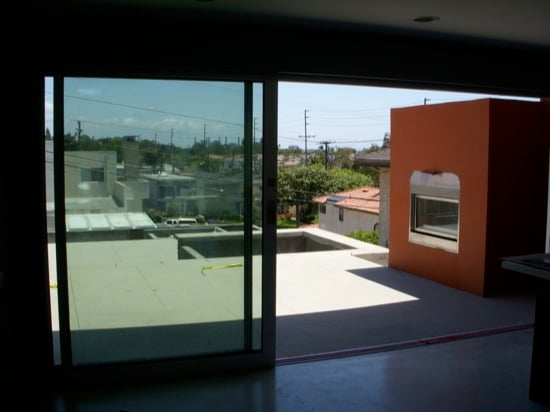 The kitchen and living area flows into the back yard thanks to the large triple track sliding doors.
A modern outdoor living room complete with fireplace.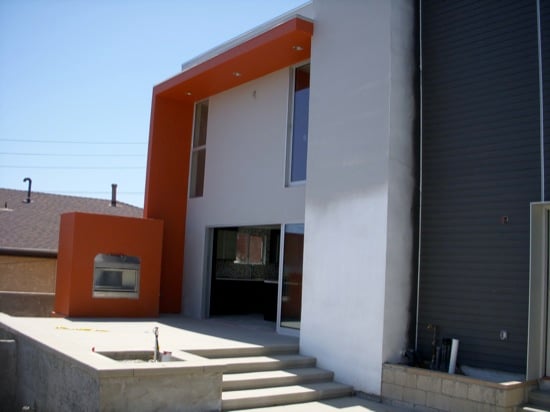 The back yard awaits the finishing touches.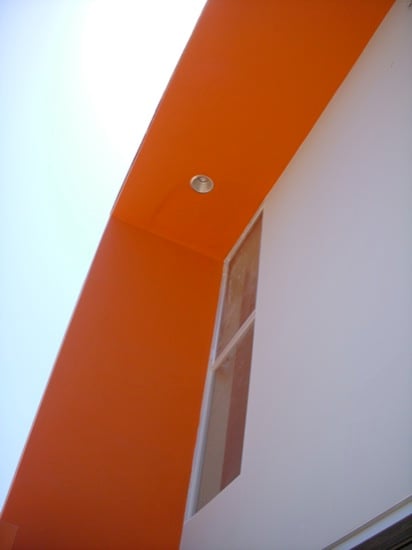 The orange roof and wall extensions shade the south facing windows while also creating the outdoor living room in the backyard.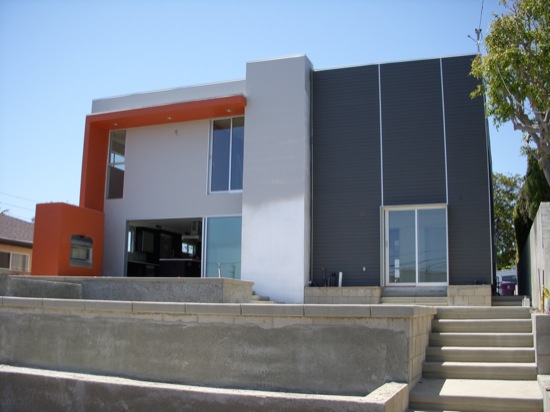 Full view of the back of the house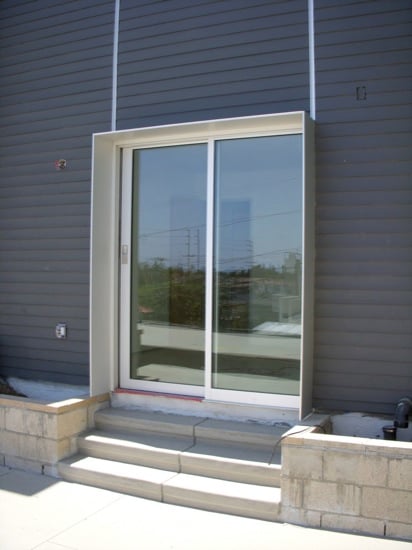 Detail of the door from the guest bedroom to the back yard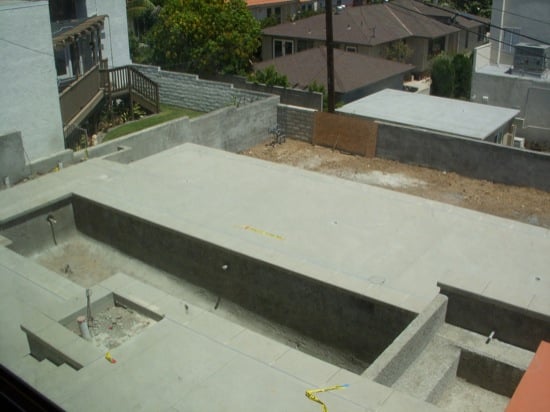 Pool sans water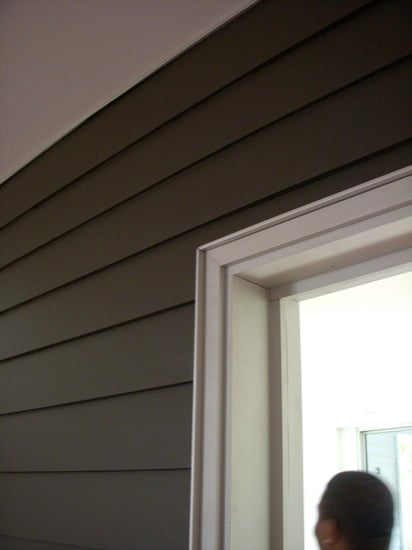 We love these aluminum interior door frames

As you can see, this modern remodel makeover is almost complete.