Updated 01.02.20 to reflect LADWP rule changes and new California state law effective January 1, 2020.
Los Angeles recently changed the rules to allow homeowners to create backyard homes. The most affordable way to create a rental unit is to convert your garage. With ever increasing rents in Los Angeles, you can earn monthly income by turning your garage into an Accessory Dwelling Unit ( ADU ).
So, can your detached garage be converted to an income producing rental unit?
We prepared a short checklist of the five key things that will allow you to move forward with a garage conversion.
1. Detached or Attached Garage
Your garage can either be attached your home or in the back yard and detached (separate) from the main house. In Los Angeles, the garage needs to be 10 feet away from the main house to qualify. In Culver City, it must be 8 feet from the house.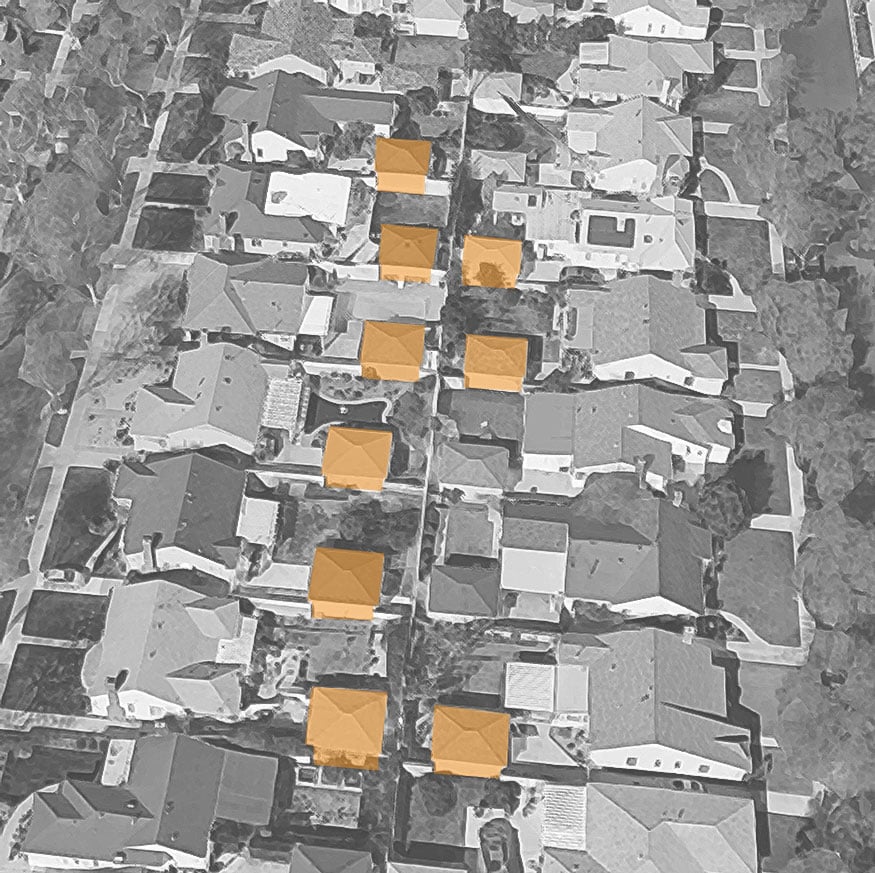 2. Power Lines
In Los Angeles, most properties have power lines running across the back yard. LADWP, the company in charge of those power lines, will not now permit a conversion if your garage is directly under the high voltage lines. So, power lines are generally not a problem for a garage conversions, but still may provide clearance issues if you are considering a two-story ADU or a second story addition above the garage.
With power lines, the primary concern is with the high voltage lines that typically run at the very top of the power pole.
SoCal Edison does not currently restrict garages under high voltage lines from being converted to living space.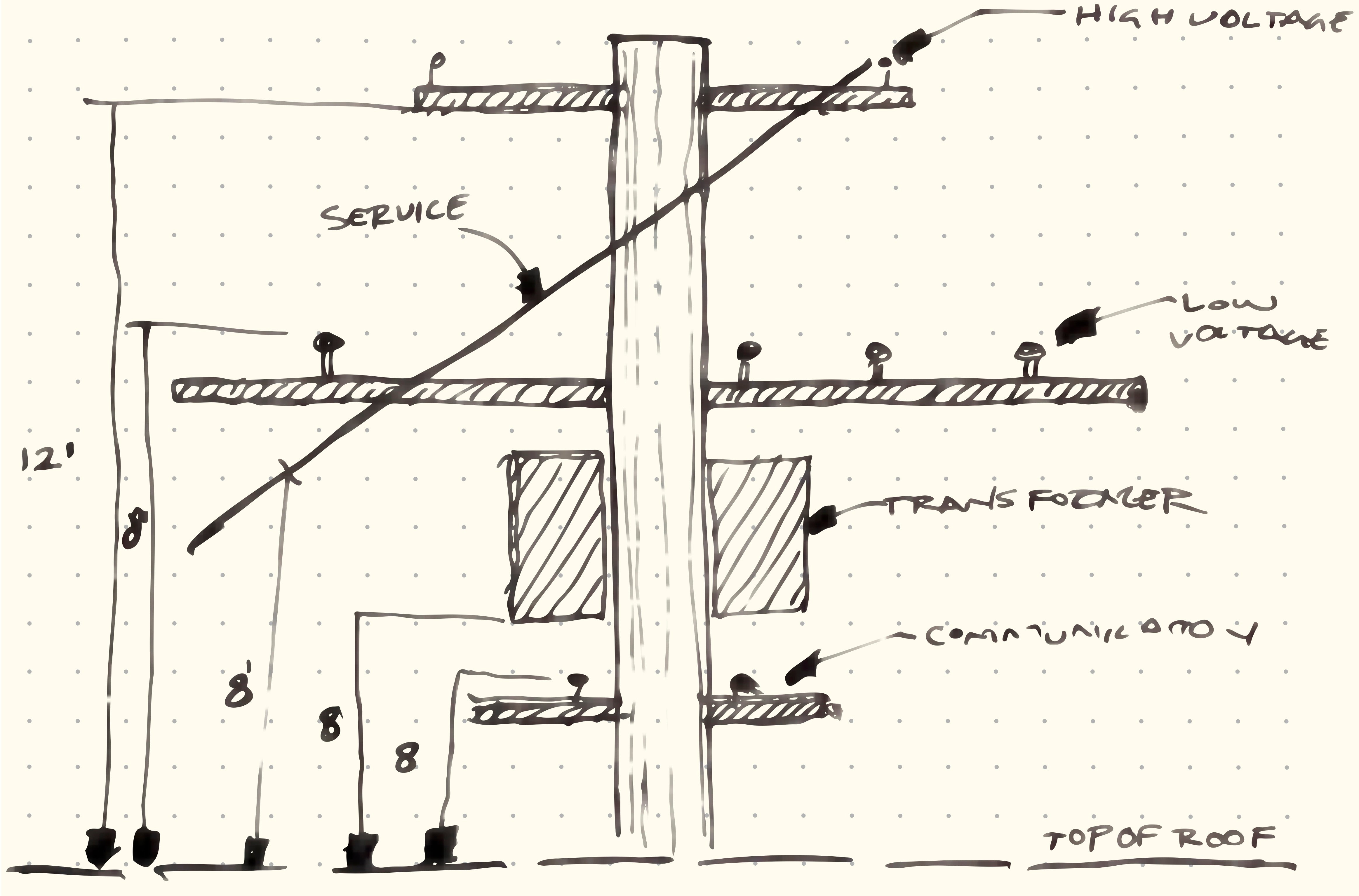 LADWP guideline clearances from power lines to ADUs -subject to LADWP field inspection
3. Driveway
When you convert the garage to an Accessory Dwelling Unit (ADU), you need to provide adequate space for two cars to park on your property. Most driveways easily accommodate two cars parked in tandem. Great news! This rule was changed for 2020 and now there is no parking required for main residence or ADU when a garage or carport is converted or demolished to create a new ADU.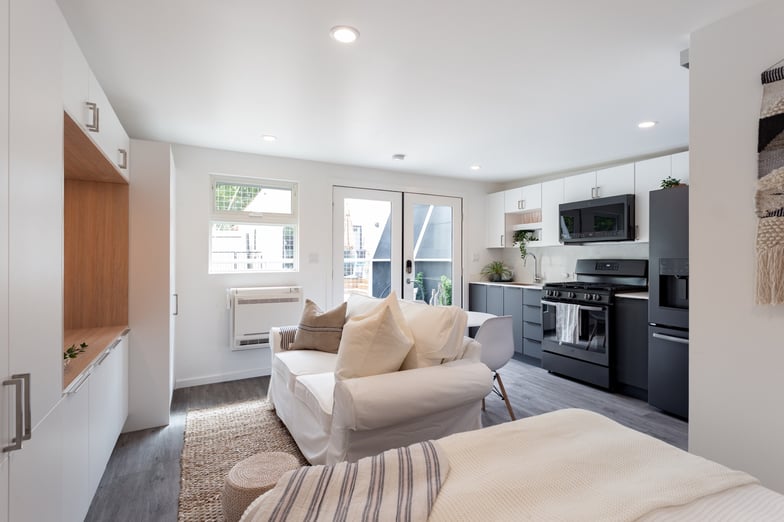 For a garage conversion like the one shown above, replacement parking for the main home is not required.
4. Garage Size
For Modative's garage conversion to work, your garage must generally be at least 17'-6" wide by 17'-6" deep on the inside.
The best way to determine this is to take a tape measure and run it from the inside of the walls in both directions. Most two-car garages will comply with this size requirement.
If your garage is less than this minimum size, Modative can still add a garage replacement ADU, which is essentially a brand new ADU the size of a two car garage, to your property. It will just have to comply with 4-foot rear and side yard setbacks.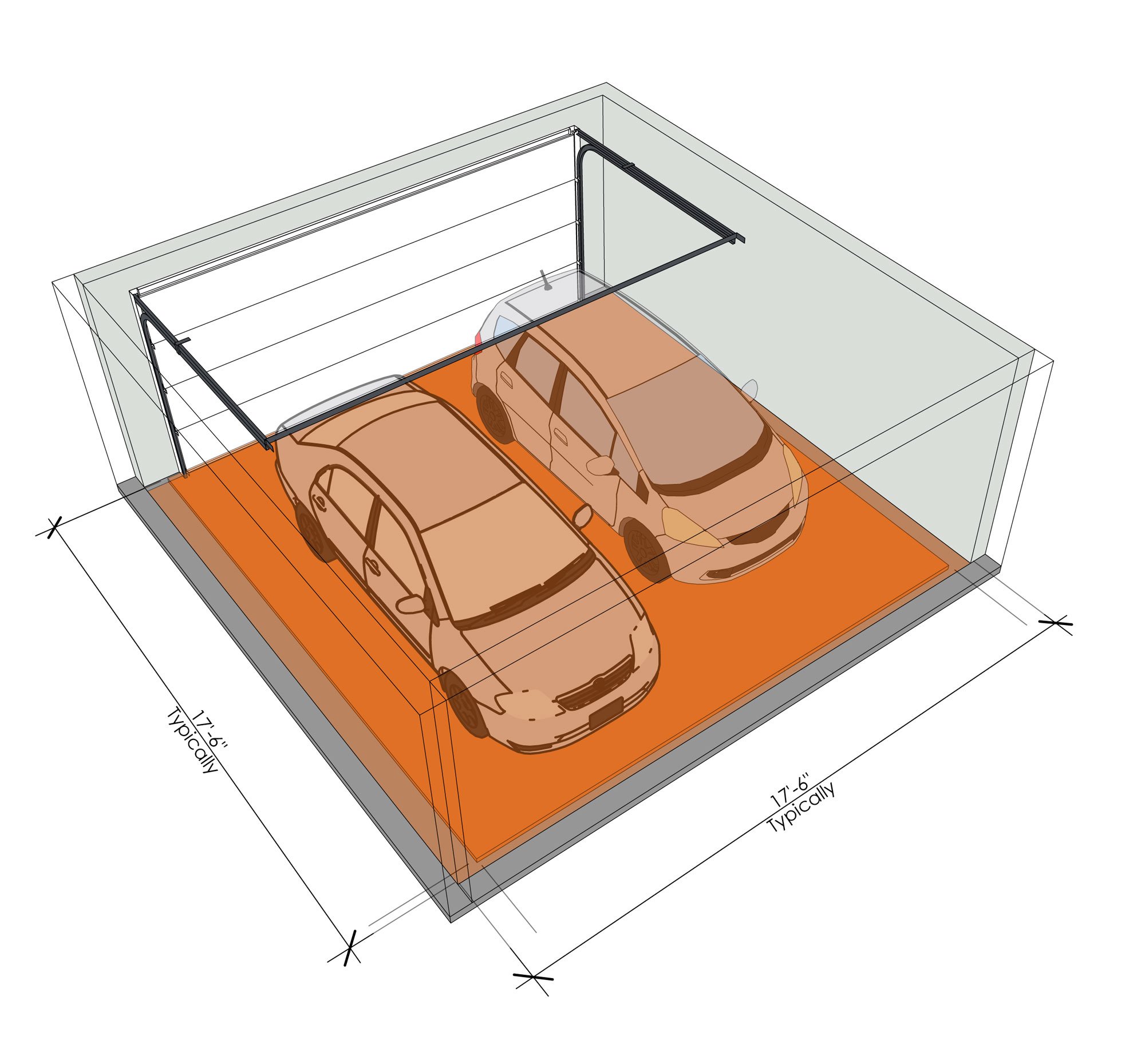 5. Garage Condition
If you want to convert your garage, it should be in decent condition, meaning it is not about to fall over. What makes our conversion so cost effective is that we are building a new apartment inside the existing walls. Some minor repairs, such as patching a leaky roof are not a problem.
Fortunately, per the new 2020 ADU California rules , a new option for ADUs is available. We can now fully remove your old garage and replace it with a new ADU in the same location, even if your existing garage has little to no setbacks to your neighbors.
So, does your garage work for Modative's predesigned garage ADU?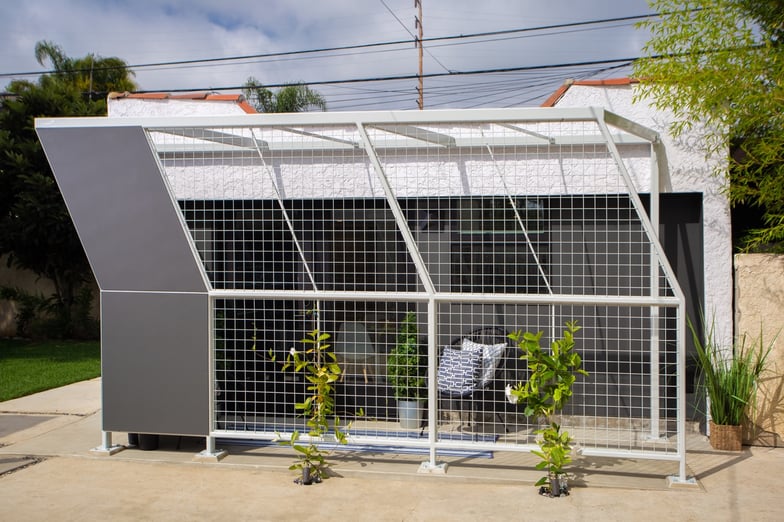 or
Download our free ADU Guide to learn more