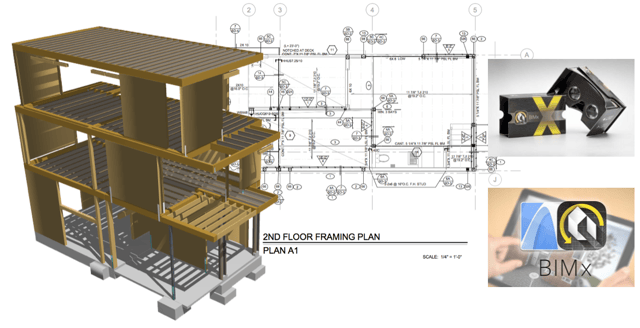 Technology
Our technology allows you and our contracting team to visualize your future project in realistic detail. With 3D architectural software in BIMx to back our construction methods, we can deliver projects that you can visualize through every step.

Software
Our construction software enables us to organize complex projects and deliver efficient and accurate results. Procore's cloud-based software is typicaly utilized by very large construction firms building the biggest projects in town. At Modative Build, we apply this software and all its functionality to all of our projects, bringing a level of organization and professionalism not seen by other small to medium size builders.
We employ all of Procore's tools, including:

Daily Logs

With daily logs, we involve the client in every step of the process to keep them informed and updated in their project. Our daily logs will keep you up to date on what happened today and where we are going tomorrow.

Budget

You will receive live feedback and detailed descriptions of the budget performance and key factors. We operate a transparent system of subcontractor bids and actual prices with our clients through documenting all costs in the budget.

Submittals

Every element of the construction project can be traced to its details through the submittal process on Procore. We coordinate specifications with manufacturers and subcontractors through the software to clearly define material and expectations.

Drawings

Drawings are the ultimate communicator in directing the construction process. Procore allows us to electronically upload drawings and make notes on them in the field with links to RFI's, schedules, and budget items to create a detailed communication process.